Even Most Liberals Believe America Is in Moral Decline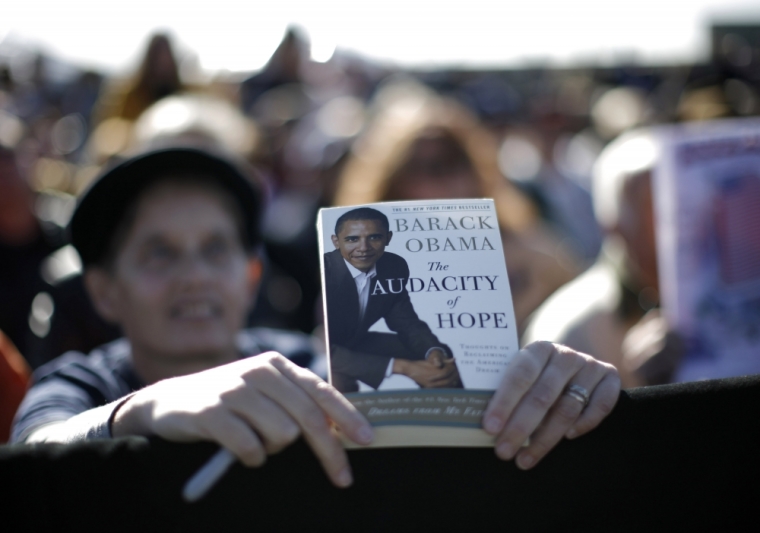 Most Americans, even most liberals, believe the state of moral values in the United States is getting worse, according to a Gallup poll.
When asked, "right now, do you think the state of moral values in the country as a whole is getting better or getting worse?" Seventy-two percent of Americans said "getting worse" and 22 percent said "getting better," according to the poll results released Tuesday.
While social conservatives are consistently more pessimistic and social liberals are consistently more optimistic about the state of moral values, a majority of social liberals, 58 percent, answered that moral values are getting worse. Eighty-one percent of social conservatives and 76 percent of social moderates agreed.
The proportion of pessimistic social conservatives has not fluctuated as much as the proportion of pessimistic social liberals.
The percentage of social conservatives who believe moral values are getting worse was at its lowest in 2003 (70 percent) and 2002 (73 percent), the first year data is available. These were the second and third years of the George W. Bush presidency. That percentage was at it highest during the last two years of the Bush presidency, 2007 and 2008, when it was 91 percent.
The percentage of social liberals who believe moral values are getting worse was highest during the Bush presidency, when it ranged from 60 to 73 percent.
The first year of Barack Obama's presidency was the only time since 2002 that a majority of social liberals believed moral values were getting better.
Only 44 percent of social liberals believed America was in moral decline in Obama's first year, 2009. Pessimistic social liberals then soared 17 percentage points, to 61 percent, in 2010, and has remained between 54 and 58 percent since then.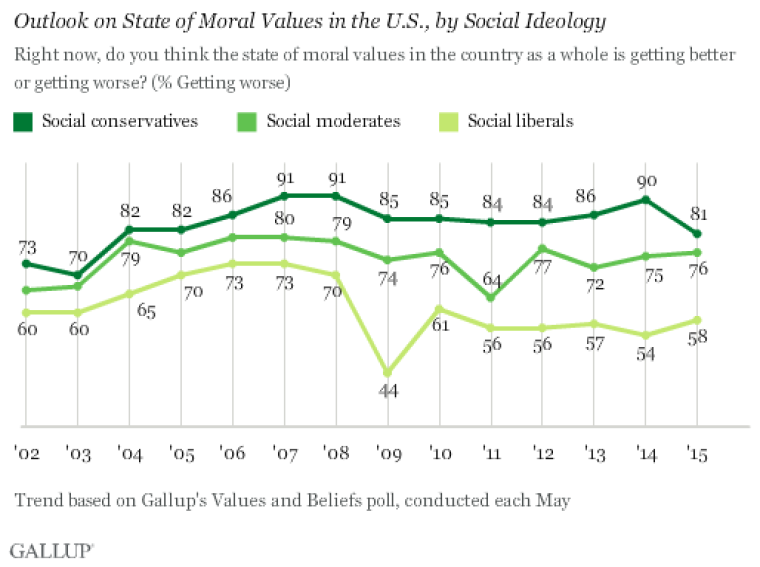 Based upon other research Gallup has done, Gallup's Justin McCarthy believes that most respondents are not thinking in terms of gay marriage or other political issues when they answer the question, but in terms of how we treat each other.
"That is, their views have less to do with greater acceptance of same-sex marriage or having babies out of wedlock and other hot-button issues, and more to do with matters of basic civility and respect for each other," he wrote.
The most recent poll on the question was conducted on May 6-10 and has a sample of 1,024 adults living in the United States. The margin of error is plus or minus four percentage points.