Every Culture Contains Obstacles to Meeting Christ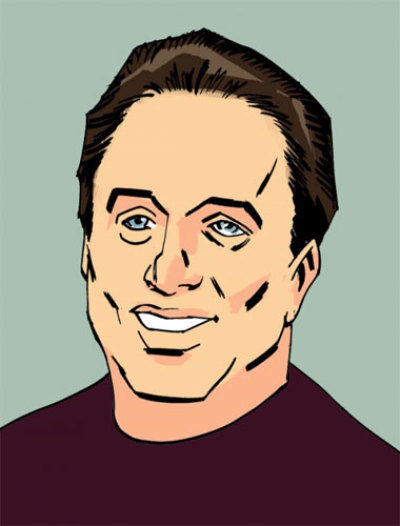 Look at a map of the world and pick any country. Regardless of where you land, you will find that the culture there contains obstacles to meeting Christ.
Virtually every culture is saturated in false religion, and a number of them are steeped in materialism. Some cultures make it a crime to confess Jesus as Savior, while others simply scoff at Christianity. Either way, there is always a cost to following Christ, and there are always obstacles that stand in the way of authentic discipleship.
Throughout history, the Christians who have been persecuted the most are the ones who have developed the strongest faith and the deepest relationship with Christ. It is often said, "When the going gets tough, the tough get going." But in the realm of the spirit, when the going gets tough, a believer is given grace to persevere and power from on high to get past the obstacles and grow stronger as a faithful follower of Christ.
Some people assume that it is easier to become a Christian in America than in many other parts of the world. In reality, there are spiritual forces of darkness (Eph. 6:12) that fight against the spread of the Gospel just as much in America as in other countries.
In many ways, I suppose there need to be obstacles to meeting Christ and walking daily with Him. If it were easy to live as a faithful follower of Christ, then it wouldn't mean as much. This way, there is no getting around the fact that while one person is pressing on with Jesus, another is falling deeper into spiritual apathy toward the Messiah. Meanwhile, there are still billions of people who need to hear the good news of the Savior's love for sinners.
"Faith comes from hearing the message, and the message is heard through the Word of Christ." (Romans 10:17)
Faith in Christ is not a natural occurrence, but rather, a supernatural experience whereby you place confidence in the price Jesus paid for your sins on the cross. As you rely upon Christ's sacrifice rather than your own efforts, you find that God lifts you up to a place of confidence before God and a desire to witness for Jesus before men.
The "current" of a culture tends to flow toward false religion and humanism, and the heart of man naturally flows toward selfish gain and sinful desires. It is only the grace of God that sets us free from the false religions of a culture and the wicked desires of our sinful nature.
And so we experience obstacles within and without, both in the culture as well as in our sinful nature. I suppose the greatest enemy to faith is what man finds as the "default position" of his soul, namely, unbelief. No one enters the world already believing in Jesus as Savior. And if you leave this world while still committing the sin of unbelief, there is no coming back from that fatal transgression.
"It is appointed unto men once to die, and after that the judgment." (Heb. 9:27)
Judgment Day is an obstacle no one can avoid. And so you would be wise to consider the claims of Christ today, while there is still time to "repent and believe the good news." (Mark 1:15)
Your family may not support you if you become a follower of Christ. And you may live in a culture that contains some measure of hostility toward Christians. But regardless, the Lord of the universe is one of two things: Either He is a fraud, or He is your Creator, your Savior, and your Judge. And if you come to realize that He truly is the latter, you will see that your current obstacles are relatively minor when compared to the consequences that come from persisting in unbelief.
So what do you say? Are you ready to go through the obstacle course and come out a winner in Christ's eternal kingdom?
Jesus said, "If anyone would come after me, he must deny himself and take up his cross and follow me. For whoever wants to save his life will lose it, but whoever loses his life for me will find it." (Matthew 16:24,25)
Here is an important question to consider: Are you still being dominated by the culture around you and the desires within you?
If so, you are not alone. Every culture contains obstacles to meeting Christ, and every sinner experiences inner resistance and doubt.
If you are able to get past the obstacles and develop a close relationship with Christ, it will be well worth the investment of your time and your life. But it will require that your "lose your life" in order to find it.
Thankfully, the Lord is sovereign over all. This includes the nations of the world where the obstacles to meeting Christ seem almost insurmountable. Even in those places of deep spiritual darkness, "Everyone who calls upon the name of the Lord will be saved." (Romans 10:13)
The obstacles need not prevent you from gaining eternal life in paradise, and enjoying a loving relationship with your Savior. And it actually can begin right now here on earth. It's all within your grasp. Jesus already paid the price on the cross that allows you to freely approach God in humility, repentance, and faith. Christ won the victory over every obstacle in your path today.
"God did this so that men would seek Him and perhaps reach out for Him and find Him, though He is not far from each one of us." (Acts. 17:27)
No wonder Jesus boldly proclaimed, "Everything is possible for him who believes." (Mark 9:23)
If you come to the cross and receive Christ with the faith of a child, (John 1:12) you will never be the same again. And the obstacles in your path will ultimately melt away in the holy fire of God's eternal love for you.
Dan Delzell is the pastor of Wellspring Church in Papillion, Neb. He is a regular contributor to The Christian Post.