Ex CBS Reporter: CBS Covered Up Obama's Flawed Benghazi Quote for Political Reasons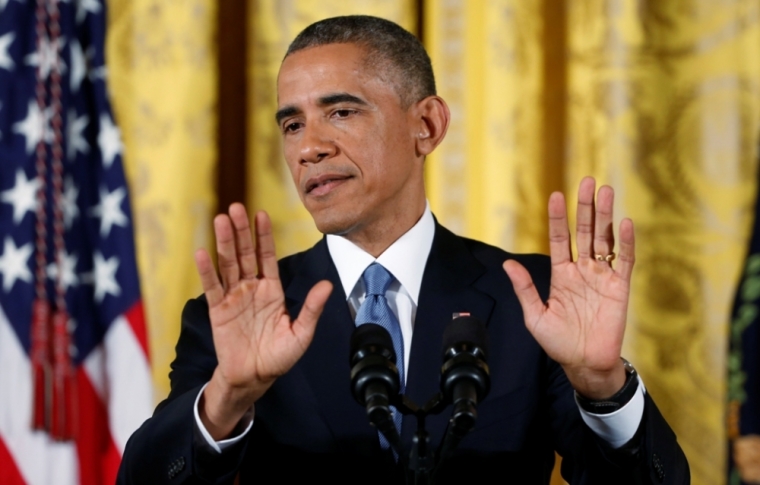 A former CBS News investigative reporter is claiming that CBS News executives kept hidden part of a "60 Minutes" interview with President Barack Obama following the Benghazi terrorist attack in 2012 that could have hurt the president's reelection campaign.
Sharyl Attkisson, who resigned from CBS News earlier this year due to her frustration with what she claimed was the network's liberal bias and lack of dedication to investigative reporting, said in interviews with two news networks on Sunday that CBS News executives "kept secret" an exclusive 60 Minutes interview where Obama refused to label the attacks on the US compound in Benghazi as an "act of terror."
During the 2012 election, Obama had to defend himself when Republican challenger Mitt Romney said during a presidential debate that it had taken Obama 14 days to declare the attacks on Benghazi, which killed four Americans including Ambassador Chris Stevens, as an act of terrorism. Obama replied saying that he had declared that the attack was an "act of terror" in his initial remarks the day after the Benghazi attack at a press conference held at the White House Rose Garden.
Obama's remarks in that Rose Garden press conference did not specifically call the Benghazi attack an "act of terror" but said that "no act of terror will dim the light of the values that we proudly shine on the rest of the world."
Following Obama's Rose Garden press conference, the president sat down with 60 Minutes' correspondent Steve Kroft, who questioned Obama's avoidance of the word "terrorism" in his earlier press conference remarks. Kroft asked Obama if he considered the incident a "terrorist attack."
"Well, it is too early to know exactly how this came about, what group was involved , but obviously it was an attack on Americans," Obama told Kroft.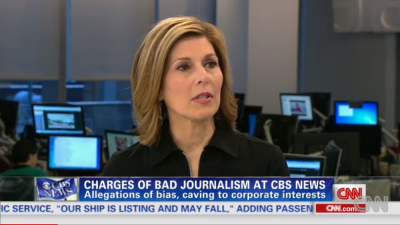 Appearing on Fox News' "MediaBuzz" and on CNN on Sunday, Attkisson said that although she and other CBS reporters were covering Benghazi extensively, none of them had been told about the president's remarks in the 60 Minutes interview. Attkisson further noted that CBS should have aired the 60 Minutes clip following the debate because it would have proved Romney's point to be correct and it was unethical for them not to do so.
"That exchange, I believe, should have been pulled out immediately after the debate, which would have been very newsy at the time. It was exclusive to CBS. It would have, it appears to me, proven Romney's point against Obama. But that clip was kept secret," Attkisson said. "And it was only right before the election that somebody kind of leaked out the transcript to others of us at CBS and we were really shocked. We saw that was something very unethical done to have kept that up."
Attkisson said that when she was reporting for CBS "Evening News", she was directed to use another clip from the 60 Minutes interview to give a more favorable view of Obama.
"I was covering Benghazi, nobody told me we had it and directed me from the 'Evening News' to a different clip of the same interview to give the impression that the president had done the opposite," Attkisson said. "Evening News, the very day it was taken, they, in my view, skipped over it, passed it up, kept it secret. And I think that was because they were trying to defend the president and they thought that would be harmful to him."
Attkisson, who resigned after 21 years with CBS News, left the company as it became a struggle for her to get some of her critical reporting of the Obama administration on the air. She began to butt heads with CBS News executives and other network critics who said her anti-Obama reporting was impartial and agenda driven.Although her recent reporting has been critical of Obama and other Democrats like Hillary Clinton, she has also won two Emmy Awards for her investigative reporting involving Republicans, as well.
At the time of the Benghazi coverage, Obama's deputy national security advisor was Ben Rhodes, the brother of CBS News president David Rhodes.
As Judicial Watch was able to uncover through a Freedom of Information Act request, Ben Rhodes was instrumental in collaborating with the CIA and FBI to create the misleading Benghazi talking points for then-UN Ambassador Susan Rice to use in her interviews with various news agencies the following weekend.
The talking points were designed to make Obama and the State Department look favorable by stating that the attack was not planned and the attack was a "spontaneous" one in response to an Internet video trailer called the "Innocence of Muslims", which caused anti-U.S. protests across the Muslim world.
"We must make sure that the talking points reflect all agency equities, including those of the State Department, and we don't want to undermine the FBI," one of Rhodes' emails to his Obama administration colleagues stated, which was obtained by Judicial Watch through the Freedom of Information act.
In an interview with Glenn Beck in April, Attkisson said she wanted to obtain that same document that Judicial Watch had obtained, but CBS News would not take the matter to court like Judicial Watch did.
"CBS wasn't willing to file a [Freedom of Information Act] lawsuit when I was there to try to get some of these documents," Attkisson said. "Of course I knew about the relationship between Ben Rhodes, the assistant to the president, and the president of CBS. And there had been a little bit of reporting … involving Rhodes and some of the talking point matters, so I wasn't terribly surprised. But I was glad to see written documentation that sheds a little more light on all of this."