Ex-Cross Pointe Pastor Pete Wilson Takes New Job as President of Marketing and Tech Firm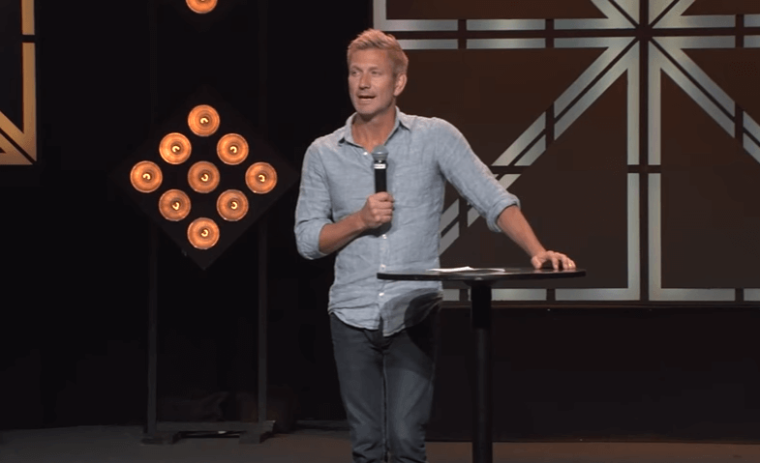 Less than a month after his resignation as senior pastor of the multi-campus Cross Point Church in Nashville, Tennessee, Pete Wilson, who also authored the best-selling book Plan B, is starting a new chapter in his professional life as president of marketing and technology firm, The A Group.
"We are so excited to have Pete Wilson join our team," The A Group's founder and CEO Maurilio Amorim said in a statement on the appointment on Monday. "I have known Pete for a long time and know his heart for ministry, as well as the deep knowledge and wisdom he has acquired during his time leading large, growing organizations. Being able to offer his invaluable experience and counsel to other leaders is an honor."
Wilson cited exhaustion and personal brokenness as the reason behind his shocking Sept. 11 resignation from the helm of the church he started with his wife, Brandi, 14 years ago.
While his decision shocked many in the church community, Wilson explained in a blog post on Monday that he had been planning to exit church ministry for a long time.
"The decision may have seemed quick to some, but I can attest to the fact that it was not. For some time now I've felt this general feeling that I was out of season. That it was time for something different," he wrote.
"One of the keys of life is knowing when you've overstayed a season. Maybe something just isn't as enjoyable as it used to be or maybe you're not as good at it as you once were. Maybe the tasks that once brought you joy now seem to drain you, leaving you empty. Maybe God puts a new dream on your heart or shuts a few doors along the way. Whatever the circumstance, you know that your season is coming to a close," he continued.
"Leading out of season left my soul with a desire for rest and quiet. So I've spent a lot of time in the past few months in silence, including taking several weeks off before my decision. And the silence wasn't empty. It was actually filled with answers," he added.
Wilson said during his quiet time he discovered among other things that: he has an entrepreneurial spirit, has a passion for the local church, loves caring for and protecting the hearts of other pastors, and he wants to invest his time doing something that is going to make a difference in the world.
"I have known Maurilio Amorim, the CEO, since I was a kid and The A Group has been a great marketing and technology partner of Cross Point since day one. My focus will be to take the lessons I've learned in the past 20 years of ministry and leadership and help other pastors and ministries navigate the often unpredictable and challenging waters of ministry," he said.
Amorim described Wilson as a well-needed addition to his team.
"I founded The A Group almost 15 years ago, seeing a need to offer churches, ministries and nonprofits excellent marketing and technology services from people who understood their unique challenges," he said in the statement. "As The A Group grows and continues to serve organizations in the ever-changing world of technology, faith and culture, I realized that it was time for our next chapter as well. We needed fresh perspective and experience that can only come from recent service in ministry."
He explained that many faith-based organizations are struggling to connect with millennials who are leaving the church rapidly and have been reaching out to his company for help. Wilson is an asset to his company in this area, he said, because he has successfully connected with this demographic.
"Nearly every client that comes to us is asking the same questions: how do we reach the next generation? How do we grow in an increasingly secular world? How do we adopt new technology and adapt to a new culture without losing our hearts?" said Amorim. "Pete has navigated that world with incredible wisdom and success, creating a growing, thriving church that reaches across generations. He has invaluable experience and encouragement to offer other leaders who are facing those same challenges."