Ex-Gang Banger on Becoming Christian After Members Turned on Him, Broke His Ribs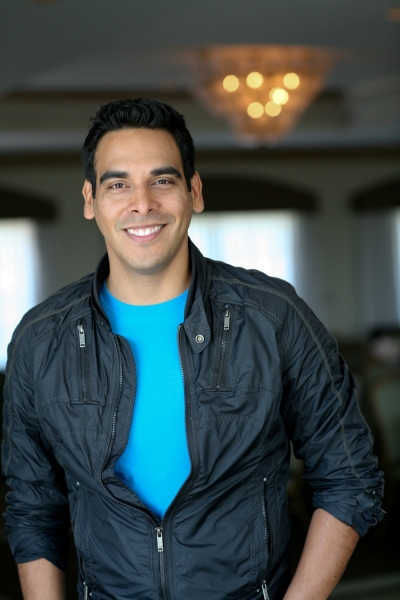 How does a teenage gang banger go from breaking into cars and stealing, to hosting a Bible club after school? Just ask Gabriel Salazar.
The day that the gang to which Salazar belonged turned against him — beating him and breaking his ribs because he refused to retaliate against a rival gang member — was a wake-up call for the teen. Gangs couldn't provide the sense of brotherhood and belonging he so desperately sought while growing up without a father.
"I was abandoned when I was a baby by my father," Salazar told The Christian Post. "I was facing issues of abandonment and I was facing issues of rejection. So these two things in a young person's life [are] a combination of toxins that will make somebody second guess, 'am I an accident?'"
Salazar said that children facing such tough questions often turn to negative behaviors like bullying and fighting in an attempt to make themselves feel adequate.
The day that his former gang turned on him was a turning point for Salazar. "That was the day that changed me," Salazar says, in his "I Am Second" video.
Well, it was one of them. The real transformation came the day Salazar was invited to a youth rally.
At the rally, the newcomer was skeptical about what he saw, and perhaps even a little jealous. "People were clapping and singing and praying and stuff," he recalls. "I remember thinking, 'that's ridiculous, why are they so happy. Why are they clapping? Nobody could be that happy.' And I knew that the reason I was feeling that way was because I wanted what they had."
So Salazar decided to join in. He lifted his hands, prayed, and let go of his burdens, releasing a "cry of relief," he says. "A relief that finally I had found myself in God's hands, and that He was going to uplift me and support me, and it was that embrace that I needed. … That day, I gave my heart to Christ."
From that point on, the ex-gang banger says he became a completely different person. "It was night and day." There was such a dramatic change in Salazar's demeanor and personality that even teachers and administrators at school noticed the difference and questioned if it was real.
Salazar shared the experience of his change with friends at school, and even started a Bible club. "In one week our Bible club grew from six people to over 60 people," during which Salazar says he shared hope, love and a solution.
"Things changed from then on." That is an understatement. Today, Salazar is a professional youth speaker who travels nationally, speaking at more than 150 teen events annually, and already reaching over 2 million students. A popular Hispanic magazine even once recognized him as the No. 1 Latino Youth Speaker.
And what kinds of reactions does Salazar get from teen audiences? "For the first 5, 10 minutes, they're laughing their socks off," he says. " ... I come from a background in education — I used to work with special education behavioral kids at a sixth grade school. ... When kids are laughing, they're learning."
Kids are laughing because when Salazar talks to them, he keeps things real. "When I get on stage, I'm not like this alien human being. I'm like 'uncle Gabe. That's my uncle up there. That guy's related to me.' But I'm old enough to be their dad, to be honest. But they see me more as, 'uncle Gabe is giving me advice and he's making me laugh.'"
In his walk with Christ, Salazar looks forward to how he will continue to influence youth, especially his own children. "I get to break those cycles of abandonment. I get to brake those cycles of discouragement, of confusion, of lack of understanding."
Salazar goes on to say, "I want to raise them loving God. I want to raise them knowing that not only do they have a physical, earthly father that loves them, that embraces them, that encourages them, that believes in them and wants to help them see their dreams come true, but they have a heavenly father that wants a deep relationship with them, and is loving them, and helping them, and guiding them on their walk."
The youth speaker summed up his sense of purpose when he said, "My main focus is to plant seeds of hope, of love, of a never-give-up-spirit. ... I was born on accident, but I'm living with purpose."
To inquire further about Gabe Salazar, visit his website.