Ex WWE Wrestler Shawn Michaels Stars in Christian Film, 'The Resurrection of Gavin Stone' (Watch Trailer)
Ex WWE Wrestler Shawn Michaels Stars in Christian Film, 'The Resurrection of Gavin Stone' (Watch Trailer)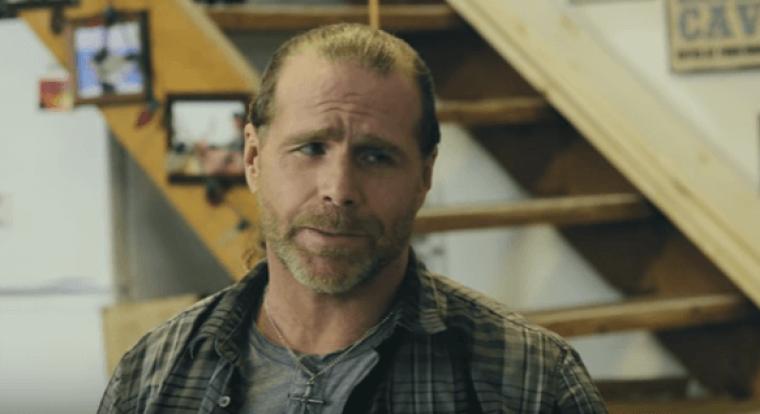 WWE Hall of Famer Shawn Michaels will star in the upcoming Christian comedy, "The Resurrection of Gavin Stone."
WWE studios and BH TILT in association with Walden Media, Vertical Church Films, and Power in Faith Productions presents, "The Resurrection of Gavin Stone," coming to theaters nationwide on Jan. 20, 2017.
According to the film's synopsis the inspiring comedy is about Gavin Stone, a washed-up former child star who is forced to do community service at a local megachurch and who pretends to be Christian so he can land the part of Jesus in their annual Passion play, only to discover that the most important role of his life is far from Hollywood.
The cast includes retired professional WWE wrestler Michaels as well as Brett Dalton ( "Agents of S.H.I.E.L.D."), comedian Anjelah Johnson-Reyes ("Our Family Wedding"), Neil Flynn ("Scrubs"), and D.B. Sweeney ("The Cutting Edge" and "Taken 2").
"The Resurrection of Gavin Stone" is Michael's first non- wrestling related movie and first faith-based project. The Texas resident recounted his faith in his autobiography, Wrestling for My Life: The Legend, the Reality, and the Faith of a WWE Superstar.
"As long as I did the good things associated with religion, I thought I was in good shape spiritually, too," wrote Michaels regarding his upbringing.
"I was raised Catholic and I knew of Him and certainly what He did but I never truly experienced knowing Him," he said of Jesus in a past interview with The Christian Post.
During the 1990s, Michaels was known for outrageous behavior in and outside of the ring. In his book he wrote that even before joining WWE he "began to drink more and started taking drugs and pills and chasing women."
After suffering from battles with addiction to painkillers and being forced to retire from WWE in 1998 for health problems, Michaels then turned to God. He and his wife both sought spiritual help.
"I found you can believe the man in history that is Jesus who walked the earth. It's a whole different thing altogether to know Him as the Son of God to have reconciled yourself to Almighty God," he stated.
Now fans can catch Michaels sharing some of the hope he's found in his faith on the big screen. "The Resurrection of Gavin Stone" hits theaters in January. For more information visit: facebook.com/GavinStoneMovie.
Follow Jeannie Law on Twitter:
@jlawcp