Exclusive First Look at Roma Downey, Mark Burnett's New Film, 'Little Boy' About 'Believing the Unbelievable'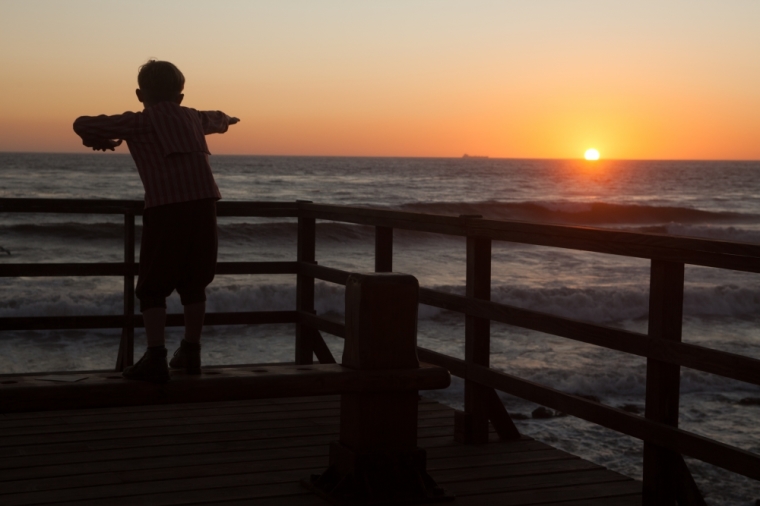 Roma Downey and husband Mark Burnett are proud to release another family-friendly film for the Feb. 2015. "Little Boy" tells the story of a child who has faith often stronger than that of an adult.
The film features an all-star cast including Ali Landry, David Henrie, Tom Wilkinson, Jakob Salvati, Michael Rapaport, Kevin James, Eduardo Verastegui and Emily Watson. The team works together to tell the story of a 7-year-old boy who is smaller than most but whose father is determined that his size not limit him in any way. However, as the film is set in the 40s, the boy's father is sent to serve in the armed forces.
Because of his father's intense faith, "little boy," as he is known, believes he has the ability to bring his father safely home from war. Whether he succeeds will not be spoiled by the just-released trailer, but the storyline, with the all-star cast and central message of having faith against all odds, is sure to entertain audiences.
Director Alejandro Monteverde and producer Eduardo Verastegui, both award winners, worked behind-the-scenes on the cinematic venture.
Downey and Burnett executive-produced the film, which is only the latest venture from the Christian couple. The two are also responsible for the hit miniseries "The Bible," which has been seen by over 100 million viewers in the United States alone. That series led to the film, "Son of God," which also brought in thousands of viewers. Currently, the couple is working on the follow-up miniseries "A.D.," which follows the disciples after Christ's crucifixion. It is set to air in 2015, as is another miniseries by the two, "The Dovekeepers," based on a best-selling book by Alice Hoffman.
"Little Boy" will hit theaters in Feb., and Downey and Burnett are hopeful that the film will touch and encourage audiences across the country. They are currently working to organize a campaign to bring church groups into the theaters for viewings.
The Christian Post will bring more coverage and interviews from the cast of "Little Boy" in the near future. To keep up with the film, or to look at more photos, click here.
Watch the trailer first, exclusively here on The Christian Post: