Exiled Christian Orphanage Founder Shares the One Thing She Wants World Leaders to Know (Interview, Part 2)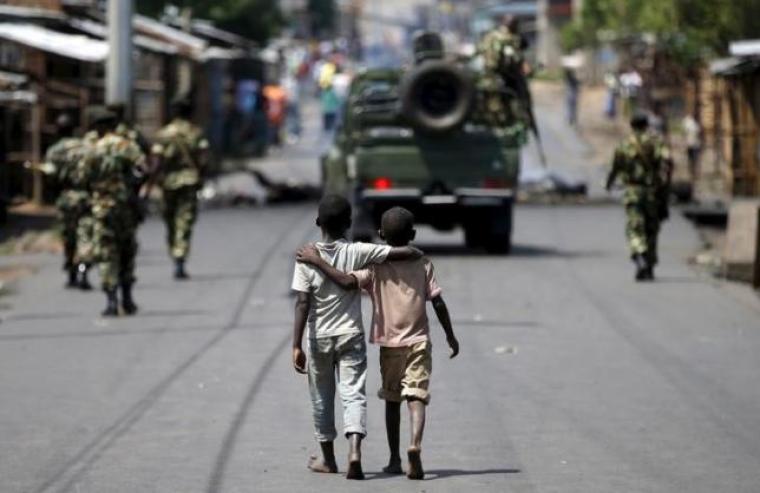 In Part One of The Christian Post's interview with Marguerite Barankitse, the Christian humanitarian worker who rescued tens of thousands of children in her Maison Shalom orphanages in the wake of the Burundian civil war, she talked about the importance of forgiveness, even for those who killed 60 of her family members during that conflict. In Part Two, she shares the one thing she wants world leaders to know about her hope for the country's future.
Amid political unrest in Burundi where demonstrators are calling for President Pierre Nkurunziza to step down following mass civilian executions, Barankitse says she has been forced to flee the country to Rwanda where she now lives.
"About a quarter of million people have fled the violence in Burundi and most of them are now in refugee camps in Rwanda and Tanzania," Reuters reports.
Countries in the central African region are fearful of the Burundi civil war sparking another major genocide, such as the 1994 ethnic slaughter in Rwanda where close to 1 million people were killed.
Following her move to Rwanda, Barankitse says Maison Shalom's work has expanded, and her team is now caring for children who have been made orphans by diseases such as AIDS.
The organization's efforts are helping children in Burundi, Rwanda and the Democratic Republic of the Congo, yet Barankitse told CP that Burundi will always be her motherland.
"I am sure we will return soon, because love will win," she said.
Barankitse has talked about the important role her faith has played throughout all of the struggles she's faced, and says there is a difference between nominal labels, and someone who truly believes in the Christian message.
"To be a Christian you must love, you must follow the love [of Jesus]," she said.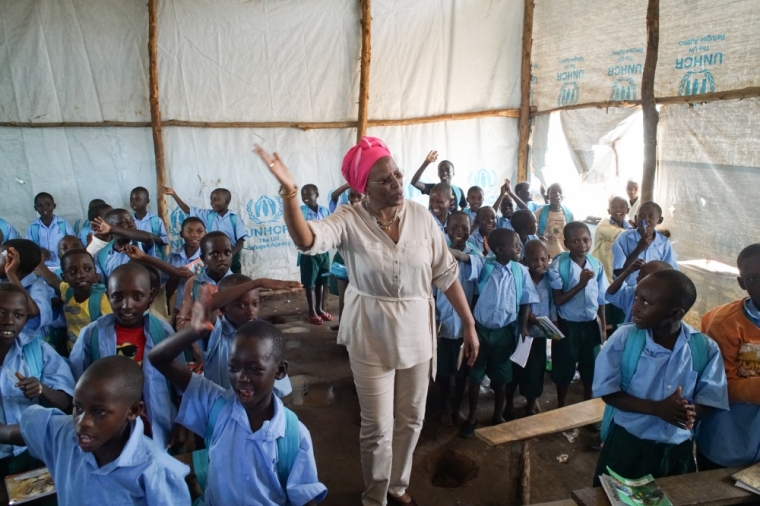 Barankitse touched upon the political tensions in Burundi, and said the government is profiting from the civil war and is manipulating illiterate people.
"They can manipulate and say 'Hutu is your enemy,' but the question is not an ethnic problem. It's a politician problem," she said.
Thierry Vircoulon of the International Crisis Group shared a similar sentiment in an interview with The Guardian, arguing that Nkurunziza is trying to hold onto a third presidential term.
"The government seems to be playing the ethnic card, trying to demonize communities while this is in fact a political crisis about the third term. The regime's rhetoric has created a lot of fear among the public and this dynamic of fear is dangerous, particularly because of the lack of information," Vircoulon said.
Barankitse expressed that education is the only hope the country has if it's going to rise up from its problems, and said that is why she is so focused on building schools and helping children go to university.
"Good educated people will save the country," she said.
As for the one thing she would most want to share with world leaders, she said: "In Burundi, 60 percent of the people are young people, between 18 and 35. Those young people are our hope, our richness."
She said a major difference with the young generation is they are not carrying over the mentality of separating people between Hutu and Tutsi.
"It's why I want to send them to university, help them have a profession, to have a job. And I am full of hope that with love, young people will build the country. Burundi will never be like the former times. We have good young people who have the conviction to change the future of Burundi."
Barankitse said that despite the ongoing conflict, which is forcing her to reorganize her efforts and for now is keeping her out of her motherland, she refuses to give up hope.
"We will never give up. I am full of hope that those young people are the builders of hope, builders of the new Burundi," she added.
Maison Shalom marked the global Day of the African Child last week by remembering youth who have died in national tragedies, and vowed that as long as her organization continues to operate, it "will never stop; will never keep silent" whenever children are in danger.