'Face of Jesus' Appears on Colombia Hillside Following Landslide; Crowds of Worshipers Flock to Site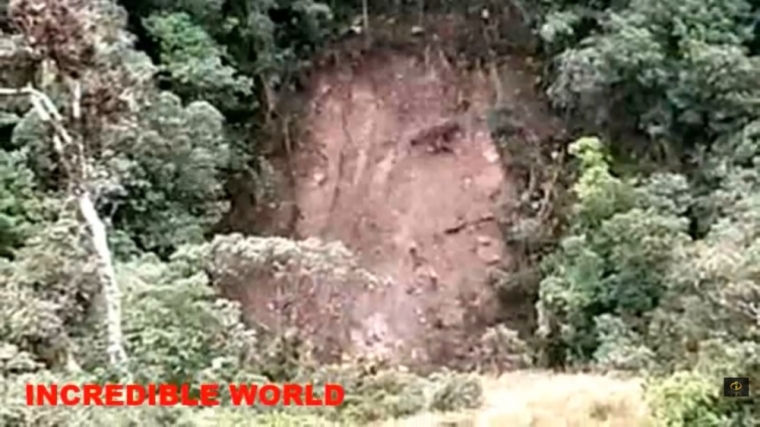 A Colombian newspaper has reported on what some believe to be the face of Jesus Christ etched into a hillside in Putumayo, Colombia, following a landslide on Saturday. Worshipers are flocking to the site, the report added, while some locals have started charging for admission.
"If you believe in Jesus, you will see your image," Ximena Rosero Arango, one of the people who came to the site, told El Tempto.
Images of what some believe to be a miracle show the supposed face appearing in the hillside surrounded by trees.
The large number of people coming to the site has forced police to get involved to manage the crowds, the report added.
The story has been picked up by TIME, the Mirror, and other news sources.
Discovery News pointed out that there has been a number of stories of rock formations and other natural features around the world that have been said to resemble human faces.
"There's also an underground rock formation in the Philippines that some suggest looks like the face on the Shroud of Turin," it said.
"In 2010, the Telegraph, a British newspaper, was among other publications that reported Jesus' likeness could also be seen in Google Maps overhead photo of a field on farmland near Puspokladany in Hungary."
In another reported miracle in February, a Greek church claimed that a statue of Jesus Christ began "weeping" in the form of an "oily liquid."
The occurrence at the church of St. Nicholas in the village of Asprokampos, Corinthia, apparently began following the elections victory of the left-wing political party Syriza, which saw Greece welcome in its first-ever openly atheistic prime minister in the face of Alexis Tsipras.