Facebook Slammed for Asking If Pedophiles Should Be Allowed to Ask Kids for Sexual Photos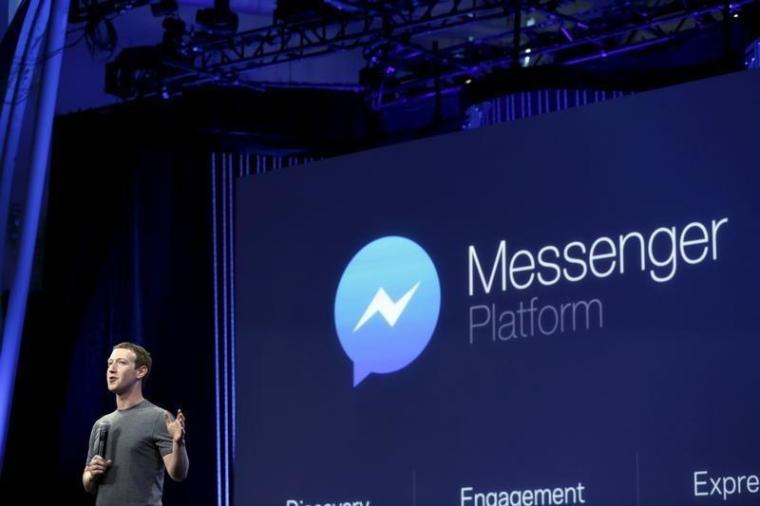 Facebook has shut down a survey it posted Sunday asking users whether adult men should be allowed to ask children for sexual photos, following immense criticism from the public.
The Guardian, which took a screenshot of the now deleted poll and published it in an article on Monday, notes that the social media giant insists it's not actually thinking about making such requests possible.
"We have prohibited child grooming on Facebook since our earliest days; we have no intention of changing this and we regularly work with the police to ensure that anyone found acting in such a way is brought to justice," a spokesperson said.
On Sunday, Facebook asked users how they would handle a private message in which an adult man "asks a 14-year-old girl for sexual pictures."
The available options included: "this content should not be allowed on Facebook, and no one should be able to see it," or "this content should be allowed on Facebook, and I would not mind seeing it."
A second question on the same scenario queried who should be deciding the rules on such photos. Users could select between Facebook itself deciding the rules; external experts giving their advice; or the users coming up with the guidelines.
Some, such as Yvette Cooper, chair of the Home Affairs Select Committee in the U.K., called the survey "stupid and irresponsible," given that pedophilic requests need to be reported to police.
"Adult men asking 14-year-olds to send sexual images is not only against the law, it is completely wrong and an appalling abuse and exploitation of children," Cooper said.
"I cannot imagine that Facebook executives ever want it on their platform but they also should not send out surveys that suggest they might tolerate it or suggest to Facebook users that this might ever be acceptable."
Guy Rosen, Facebook's vice president of product, responded to online criticism on Twitter by admitting the company should not have run such a survey.
"We run surveys to understand how the community thinks about how we set policies," Rosen said on Sunday.
"But this kind of activity is and will always be completely unacceptable on FB. We regularly work with authorities if identified. It shouldn't have been part of this survey. That was a mistake," he added.
Facebook's policies have stirred controversy on a number of occasions recently regarding separate issues, with a variety of conservative and Christian voices complaining of censorship against them.
In January, the company unpublished the page of the pre-denominational Christian ministry "Warriors for Christ," due to the group's opposition to homosexuality and abortion. Facebook said that the West Virginia-based ministry violated community standards on bullying and hate speech.
Pastor Rich Penkoski, who leads the ministry, told The Christian Post that LGBT activists have demanded that Facebook take down its page, which had 225,000 followers.
"We can't even use the term 'LGBT' in any context whatsoever or else it immediately gets flagged and banned. If we type those four letters out in our page, it gets removed," Penkoski explained.
In December, the National Religious Broadcasters launched an initiative documenting cases of alleged censorship from Facebook, Twitter, and other tech giants, warning that "chillingly, a growing censorship of Christian and politically conservative viewpoints on the internet is happening in America and across the globe."
"It is unacceptable for these titans to discriminate against users just because their viewpoints are not congruent with ideas popular in Silicon Valley," Jerry A. Johnson, NRB's president, said, announcing the Internet Freedom Watch initiative.