5 Facts About Immigration Policy Separating Children From Parents, 1,475 Missing Children
4. Trump blames Democrats; Marco Rubio says change the law.
As The Hill reported Sunday, Marco Rubio has expressed openness to changing the law.
"We have a problem and it needs to be dealt with. The ideal scenario is that families be kept together and returned expeditiously back to their country of origin," the Florida Republican U.S. senator said on the CBS Sunday show "Face the Nation."
"We sympathize with people that are coming here," he added. "America is the most generous country in the world and ideally you wouldn't put people through additional trauma once they came into the United States."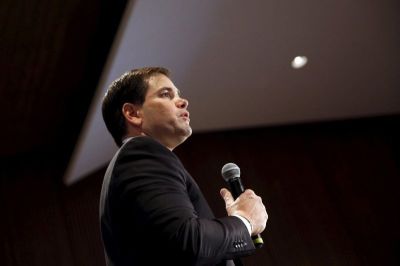 President Trump blamed Democrats for his administration's policy, tweeting Saturday that the law was "horrible" and that the Democratic party was protecting violent gang members.
"Put pressure on the Democrats to end the horrible law that separates children from there parents once they cross the Border into the U.S. Catch and Release, Lottery and Chain must also go with it and we MUST continue building the WALL! DEMOCRATS ARE PROTECTING MS-13 THUGS."
Rubio replied, when asked about Trump's tweet: "But the better law to change is to secure our border and to send a clear message that you cannot continue to enter the United States illegally."
"It is actually inhumane not to secure our border because we are sending out a message that is encouraging people to come here. We have to understand a lot of these people that are crossing children are being trafficked here," Rubio said.
"They are being brought here by criminal groups that help guide them and often take advantage of them and brutalize them on the path towards the United States and the ability to cross that border is a magnet that is drawing this behavior."
The Washington Post noted Sunday that in April over 50,000 migrants were apprehended or otherwise deemed "inadmissible."