5 Facts About IRS Law Restricting Political Sermons
5 Facts About IRS Law Restricting Political Sermons
4. Pulpit Freedom Sunday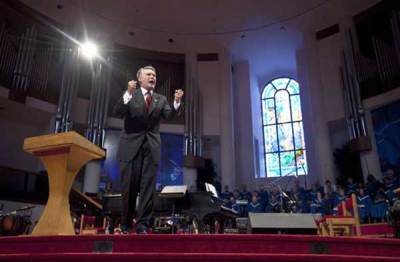 Many opponents of the Johnson Amendment have been known to defy it outright, as seen with the Alliance Defending Freedom's annual event "Pulpit Freedom Sunday."
Each year, pastors from across the country take part in "Pulpit Freedom Sunday," agreeing to preach a politically-centered sermon to their congregations.
"We are seeking pastors and church leadership teams that will agree to stand up and speak out to restore fundamental freedom of speech and freedom of religion rights in America's pulpits," explained the ADF in an FAQ document.
"Alliance Defending Freedom wants to generate test cases that we can carry to the U.S. Supreme Court in order to end the unconstitutional restrictions that now exist infringing on the rights of pastors to use moral and biblical standards to support or oppose candidates for public office."
In a typical year, hundreds of pastors observe "Pulpit Freedom Sunday," sending copies of their political sermons to the IRS.