False Hopes Arise That Nigerian Army Has Freed Chibok Schoolgirls Kidnapped by Islamic Militants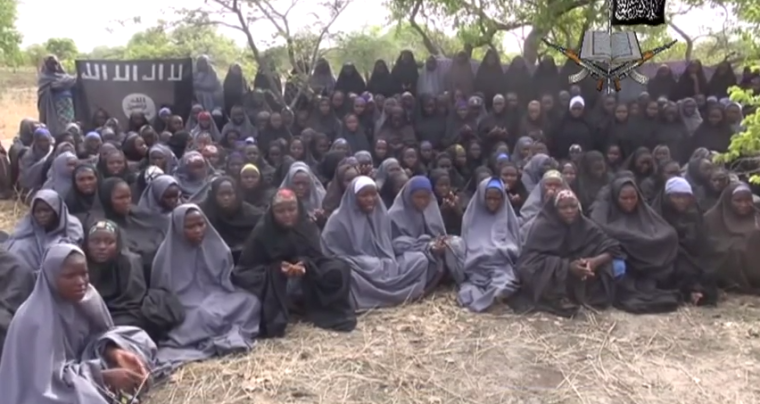 Initial hopes that the Nigerian army had managed to free some of the over 200 schoolgirls kidnapped from the town of Chibok in April by terror group Boko Haram were dashed after the army retracted an earlier statement.
BBC News reported on Tuesday that the military had initially said that some of the girls were freed, but Army spokesman Major General Chris Olukolade later said that the girls that are in custody are not those from Chibok, as originally thought.
The international community has rallied behind the schoolgirls, who were taken by Islamic extremists who said they were going to sell them off as child brides.
In July, prayer rallies and vigils across cities marked 100 days since the kidnappings.
"The intentions of Boko Haram to forcibly Islamize Nigeria through horrific violence are a very serious threat, both to U.S. security and to the citizens of Nigeria," said IRD Religious Liberty Program Director Faith J. H. McDonnell in a statement back then.
Boko Haram, which has captured a number of towns in northeastern Nigeria in its mission to establish Islamic rule in the country, has reportedly killed at least 11 parents of the schoolgirls in separate raids.
The militant group also released a video showing 100 of the schoolgirls, and demanded an exchange of prisoners from the Nigerian government. The demand has been denied, with Nigerian President Goodluck Jonathan saying that everything will be done to try and rescue the girls.
Concerns have been growing that Boko Haram has aligned itself with terror group ISIS in Iraq and Syria, and some groups have criticized the Nigerian government for failing to stop the spread of the militants.
"It's a complete and total disgrace, is my personal opinion," Pastor Laolu Akande, the executive director of the Christian Association of Nigerian-Americans, told The Christian Post in an interview last week.
"It is a disgrace that the Nigerian [army] is said to be retreating from this band of terrorists. I think it is a disgrace that they are not able to do the job. It is just totally unacceptable. The fact that the Nigerian government is also not cooperating with the American military to try and resolve the problem is also totally unacceptable."
CANAN has urged President Barack Obama and western leaders to include Boko Haram in the global fight against terror, noting that the militant group continues carrying out mass killings and kidnappings, and is not any less dangerous than ISIS.