Walmart's Family Movie Night Takes on Bullying in 'Field of Vision'
P&G and Walmart's Family Movie Night continues to bring families together with their latest made-for-TV movie, "Field of Vision," which addresses the growing problem of bullying.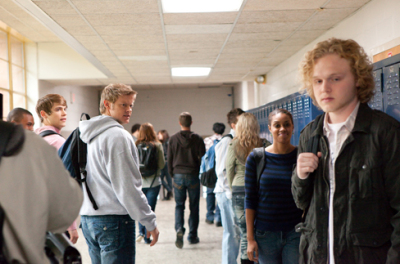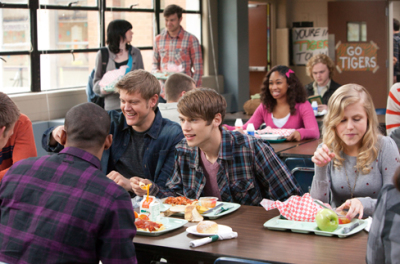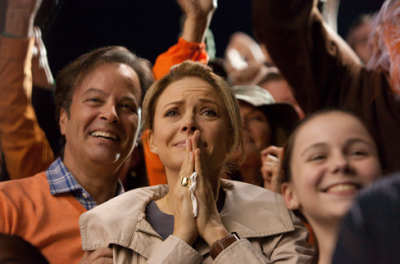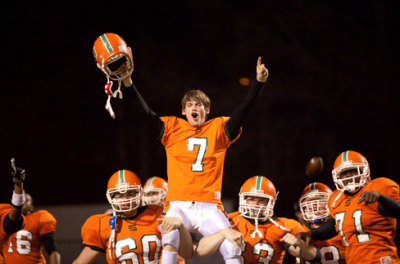 "Field of Vision," the sixth installment of the Family Movie Night initiative, portrays the impact of one student's courage to stand up against his best friend who is bullying a new student.
Tyler McFarland (Tony Oller) is not only the star quarterback in his school, but he also excels in almost every other thing he does. He is smart, dedicated, loving, and most importantly, has strong moral values.
Through a magical camera that can show visions (the magical part is never fully explained), McFarland learns that the transfer student and orphaned teen, Cory Walker (Joseph Adler), has been bullied by his teammates since his first day of class.
But McFarland wrestles with what to do, because should he reveal his teammates' actions to the coach, then his friendships will be adversely affected and it could cost the football team the state championship.
With the help of his mother Jody McFarland (Faith Ford), he realizes that life is more than a football game.
Meanwhile, the bullies just add to Cory's painful life. Cory, an avid reader and horse aficionado, is on the brink of giving up on his future. The death of his young mother, his absent father, incessant moving, and the pressure of being bullied have taken away his motivation to succeed and simply be happy.
It's not until he reads a lost essay written by his mother, given to him Jody McFarland, that he realizes persistent is better than being idle and hopeless. Jody McFarland was the teacher of Cory's mother and she dug up the essay that says, "if I'm not for others, what am I?"
]
Family Movie Night has proven to have won the hearts of parents looking for family-focused programming where even the commercials do not compromise family values.
Susan Fisher, co-founder of Moms 4 Family TV, is disappointed at TV networks for not pursuing more family-oriented films. She hopes that other networks pay attention to P&G and Walmart's success and mimic the project.
She told The Christian Post, "Each of the films have been very entertaining and are of high quality and they each have a universal truths which gives families something to think about, something to talk about and hopefully make the world a better place."
She believes that by bringing back family movie night, as it was during television's golden years with shows like "Leave it to Beaver" and "Little House on the Prairie," it will encourage "families to spend some quality time together, laughing, maybe crying and hopefully having dialogue about some of the subjects."
As someone who was raised during the golden age of television, actress Faith Ford also agrees with Fisher.
Ford, perhaps best known for her role as Corky Sherwood on "Murphy Brown," shared with CP, "Because I was born in '64 and raised in the golden age of television, [movie night] was part of our lives, to sit around the TV watching together. [But] with all the changes and everybody having a TV in their room, it all became separated and everybody would watch something different."
Her roles have always been focused on "touching someone's heart, making them laugh, making them feel good, giving them hope, and inspire," she said.
The actress also added that she disapproves of raunchy roles "because Lord knows there's enough of that going around and I don't need to play [that role]."
The Christian actress added that if she can make family-friendly movies "for the rest of my career I would be so blessed. I've had so many blessings in my life and if I continue to do that until I'm around Betty White's age, I should be lucky."
While the TV movie doesn't portray any overtly Christian themes, it depicts the power of forgiveness and the power of hope when things seem at its worst. It also discretely includes traces of Christian faith as found in one of the scenes when Tyler is listening to a song by the Christian band The Afters, "Light Up the Sky."
"Field of Vision" will be premiering on NBC on Saturday, June 11 at 8/7.