Family of Christian Man Imprisoned in North Korea Speaks Out
Kenneth Bae's Sister Says Washington Resident Is Not a Spy as He Gets 15-Year Sentence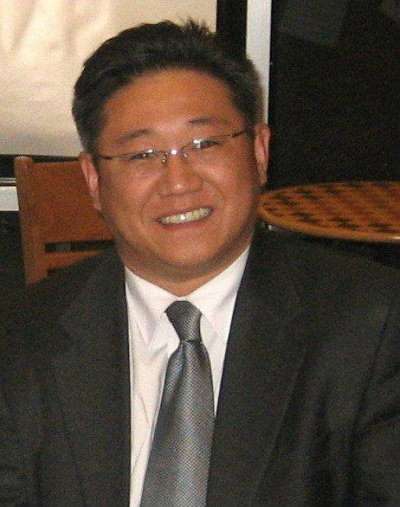 Family members of imprisoned U.S. citizen Kenneth Bae have taken to the airwaves for the first time since his arrest six months ago in Rajin, North Korea, with his sister telling CNN that the Christian tour operator is not a spy.
Bae, an ethnic Korean and naturalized U.S. citizen, was sentenced this week to 15 years in a North Korean labor camp for alleged acts deemed threatening to the government. He was arrested Nov. 3, 2012, while in Rason City (formerly Rajin) reportedly while leading a tour with five Europeans. The government-run Korean Central News Agency, which announced the 15-year sentence, had revealed over the weekend that Bae was charged with "committing crimes aimed at toppling the Democratic People's Republic of Korea with hostility towards it," according to The Independent.
However, Bae's sister, Terri Chung, denied those claims during an interview with CNN Thursday night.
"You know, Kenneth is a good man; he's not a spy. He has never had any evil intentions against North Korea, or any other country for that matter," Chung told Anderson Cooper. She added that Pae Jun Ho, the Korean name by which Bae is known, had visited the reclusive communist country on at least five occasions last year and never had any problems before.
"We just pray and ask for leaders of both nations to please, just see him as one man, caught in between," Chung added. "He's a father to three children and we just ask that he be allowed to come home."
Chung added that her family spoke to Bae last week over the phone, and that it was their first conversation in six months. "He sounded incredibly calm under the circumstances. His main goal was try to reassure us and just comfort us and make sure we were not too worried," she said.
Bae's mother who lives in Seattle, Myung-Hee Bae, confirmed with Reuters that she spoke to her son on April 23 and that he told her that he was well.
David Ross, who told Reuters news agency that Bae is a committed Christian, is director of a missionary training center at Antioch World Ministries Inc. in Monroe, Wash. He told Reuters that Bae "has feelings for orphans and has done some ministry work feeding orphans." Ross and Bae reportedly met four years ago through church affiliations in Hawaii and have been "casual acquaintances" since.
Chung said Bae lives in China with his wife, and gives guided tours to North Korea.
She was unable to confirm reports that have suggested Bae might have been arrested for taking photos of orphans in North Korea.
"I don't know the specifics about that. I think he could have because of who he is and he's generous in giving, maybe he could have delivered bread to orphanages once or twice, but I really don't know if that is the reason," said Chung. "We are baffled just like anybody else why a man like my brother could be arrested."
Bae's sentencing Thursday prompted the United States on Friday to call for his freedom, with State Department deputy spokesman Patrick Ventrell saying, "We urge the DPRK (North Korea) to grant Mr. Bae amnesty and immediate release."
North Korea was sanctioned by the United Nations for a nuclear test it conducted in February, and has been for the past few months engaging in a war of words and making threats of annihilation against the U.S. and South Korea.
The 44-year-old father of three is the sixth American to be detained in North Korea since 2009, with visits from high-profile politicians to Pyongyang usually resulting in their release. For that reason, some observers suspect Bae may be a bargaining chip for Kim Jong-un, who became supreme leader of the country in 2011 after his father Kim Jong-il died.
"North Korea is using Bae as bait to make such a visit happen. An American bigwig visiting Pyongyang would also burnish Kim Jong-un's leadership profile," Ahn Chan-il, head of the World Institute for North Korea Studies think tank in South Korea, told The Associated Press.
The Swedish Embassy in Pyongyang has been serving as Bae's counsel due to the U.S. and North Korea not having official diplomatic ties. Reuters reports that the Swedes did not attend Bae's trial on Tuesday, and declined to offer comment.
Watch groups say as many as 200,000 people are being held in prison camps in North Korea, with Open Doors USA estimating that 60,000 to 80,000 of those held in these harsh labor camps are Christians. North Korea has been the No. 1 persecutor of Christians for 11 years in a row, according to the 2013 World Watch List compiled by the persecution watchdog.