Family of Murdered Student Mollie Tibbetts: 'Please Don't Be Mad at God'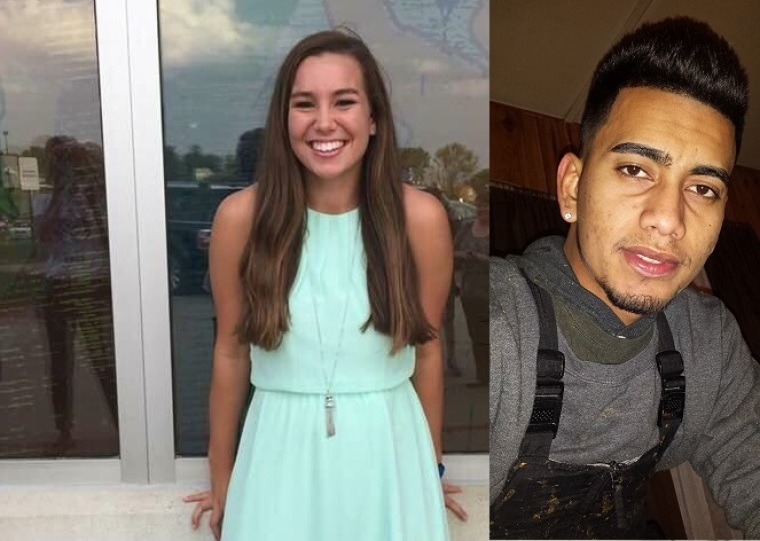 The family of Mollie Tibbetts asked people not to be angry at God for her death, but to instead follow her example of living a positive life.
Morgan Collum, Tibbetts' cousin, said that the slain 20-year-old Iowa student, whose disappearance prompted a mass search, always tried to find the good in everyone she met.
"Please, don't be mad at God for taking Mollie away from us," Collum told those attending Sunday's Mass of the Resurrection, according to the Des Moines Register.
"Rather, praise God for His perfect creation in making a soul so sweet, so pure and so caring to all."
Jake Tibbetts, Mollie's older brother, noted that his sister always worked hard to bring people together despite their differences.
"You've seen how hard Mollie is working upstairs in Heaven," the brother said, as Fox News reported.
Cristhian Bahena Rivera, an illegal immigrant from Mexico, was charged last week with first-degree murder for Tibbetts' death.
The psychology student at the University of Iowa had been missing since July 18 when she went out for a run, never to return. Her case drew national attention, but ended in tragedy, with Rivera leading police to Tibbetts' body.
The man claims he does not remember how he killed the student, but says that he dragged her to a cornfield and covered her body with corn stalks.
Rob Tibbetts, the father, said in his eulogy on Sunday that the local Hispanic community supported and embraced him during the search for his daughter.
"The Hispanic community are Iowans. They have the same values as Iowans," Tibbetts said. "As far as I'm concerned, they're Iowans with better food."
The Rev. Corey Close, pastor at St. Patrick Catholic Church in Brooklyn, where the young woman attended, said that Tibbetts was a "bright, shining light" who affected others with her "infectious joy and smiling."
"When I think of the life of Mollie Tibbetts and her tragic death, I wonder why she is gone and I am still here," he said in his homily.
The priest called on believers to find hope in the resurrection, however.
"Do not let Mollie die in vain," he urged.
"Rededicate yourselves to live a good life, a faithful life, a life of goodness and compassion. It is so easy to be bitter, to feel like we have nothing to contribute. But Mollie's energy, her smile and her tenacity for doing good reminded me who I am called to be."
Close previously asked the community to forgive Rivera of the murder.
"We need to pray for a spirit of forgiveness for the one who did this," the priest said at a prayer vigil last week. Faith teaches us that Christ came to forgive us. We're all in need of forgiveness. We're all sinners. None of us are exempt."