Fantasia Barrino Breaks Down, Says Jesus the Only One Who Will Never Leave
Fantasia Barrino reportedly broke down while performing on her 28th birthday in Trinidad, using her Christian faith to deal with the emotional issues that she was undergoing on stage.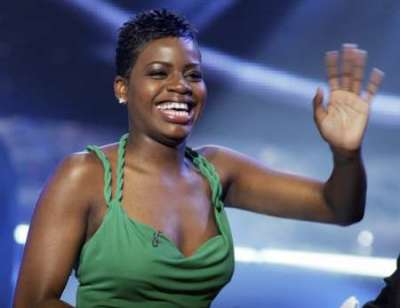 Barrino reportedly performed in front of hundreds of fans last Saturday, in the Port-of-Spain section of the Caribbean country. While the 2004 "American Idol" winner encouraged her fans to dance and have a good time during the show, she also admitted that she had been through a great deal.
Still, Barrino told her fans that she was blessed.
"I have to tell God thank you because He has blessed me. Just when I thought it was all over, He kept blessing me," Barrino told her audience, according to the Trinidadian Guardian newspaper. "He's always been there. I made it through because of God...Everything I went through is my testimony."
However, Barrino became emotional while speaking about the music industry and her spiritual side with fans. The Grammy Award-winning singer told her audience that the music industry is "very snakish" which resulted in her dealing with a great deal of negativity in her career.
"This year, we lost Whitney Houston…They just wouldn't leave her alone," Barrino said. "They did not understand that she was only human. We lose family, friends, all for the love of money."
However, several publications are reporting that Barrino also recently lost the father of her son, Anwtuan Cook, who is also still legally married, according to Global Grind. Although Cook and Barrino went through a public courtship that involved resistance from Cook's wife Paula, theybf.com reports that the father of Barrino's baby has now moved on to a romantic involvement with a reality television star, Kendra James, who once appeared on "The Bad Girls Club."
Barrino seemed to insinuate that the rumors were true when she told her fans that there was only one person who wouldn't leave her.
"The only person who will never leave you is Jesus," the singer told her audience.
Fantasia - Even Angels Live