Fantasia Barrino Talks Gospel Music Album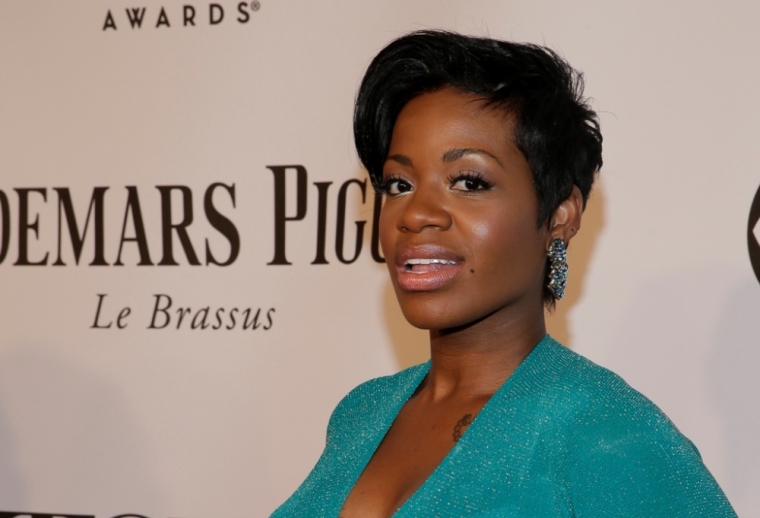 Fantasia Barrino gets questioned about creating a gospel music album frequently, and now the secular Christian singer is ready to respond.
"I get a lot of questions about doing a gospel album ... what I do is gospel," Barrino revealed. "I take God with me everywhere I go."
Still, the 31-year-old singer has dipped into the genre and wrote her first gospel music song earlier this year. She took to her Instagram page to give fans a glimpse of it.
"I just wrote my first Gospel Song. All by Myself," Barrino captioned the image on her Instagram page. "Not sure what's happening but all I can say is the enemy has really been testing ME. Thanks @von_cocapt for this track."
In the video, Barrino makes it clear that she wrote the song which can be heard playing in the background. The singer appears somber, and shakes her head while introducing the snippet to fans.
"I was able to release everything I was carrying," Barrino said in the video. "I hope you like it."
Barrino has been vocal about her Christian faith for some time and previously spoke about God having a plan for her life.
"God put me here for a reason," Barrino told "Access Hollywood" in 2013. "When you look on TV or turn on the radio or all the newspapers and the magazines, it was always something negative, and no matter how many things I did that were positive that never came out, so that was the hardest for me at that time. Now I really don't care anymore."
The singer said she has found an inner peace and is focusing on serving as an inspiration to people these days.
"I had to just find peace," she told "Access Hollywood." "The people who go through things every day, normal things, we're all human. So for me, if I can just help 10 people and five don't like it, as long as I have those 10, I'm good to go."
The singer also believes her blessings have manifested in the form of her husband, Kendall Taylor, the CEO of Metro Transportation in Charlotte, North Carolina.
"Can you see it? How Happy I am ...," the singer previously wrote on Instagram. "This man ... God made him just for me and me just for him. This man covers and prays for me and my children EVERY morning."
The season three "American Idol" winner shared her newlywed excitement with over one million Instagram followers last summer while insisting that God remembered her in her time of need.
"HE COVERS ME. Be Happy with me you guys cause I've been thru SOOOOO much. Some stuff was my wrong decisions but all I ever really wanted was this. Real Love," she wrote on Instagram."This Man and this smile is real. Later you guys bye bye for a while. God did not forget about me."
Since 2014, Barrino has been showcasing Taylor on social media while thanking God for answering her prayers in the form of her husband.
"God, I thank you!!! He's everything I prayed for," Barrino wrote on Instagram last year. "To feel protected and to have someone to Cover me in prayer. To believe when I don't Believe. Man!!!"