Fast growing Christian film industry on display at International Christian Film and Music Festival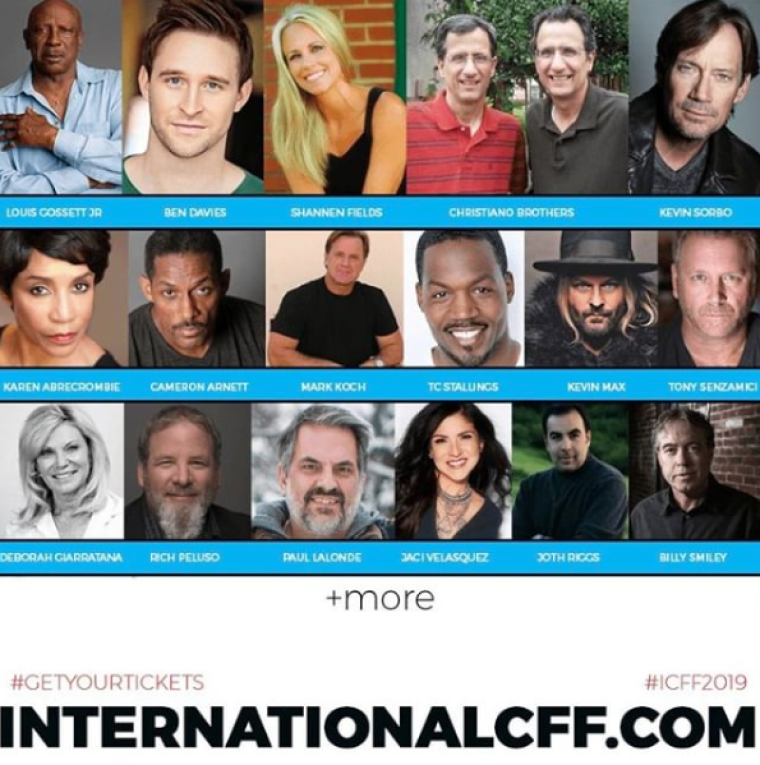 The next wave of faith-based films will premiere this week at The International Christian Film and Music Festival (ICFF) in Orlando, FL.
It's been seven years since it's inception and the festival has quickly become the largest Christian film festival in the country. There were 5,000 people in attendance last year and that number will likely grow this year.
"We are so excited to celebrate our 7th year, we've received nearly 1,000 submissions this year and we are screening nearly 200 films, many of which are world premieres. We praise God for all what He's done for the festival in such a short period," founder and executive director Marty Jean-Louis told The Christian Post of this year's gathering.
The Festival will be held May 1-4 at the Wyndham Orlando Resort International Drive, Orlando, FL.

The thousands of people from all over the world who attend will have a plethora of screenings to attend. Among the films being screened will be the premiere of Kevin Sorbo's new movie "Miracle in East Texas." Sorbo will be at the festival.
"Inspired by one of the most improbably true stories ever, this the entertaining tale of two aging con-men at the dawn of the Great Depression, and the biggest oil strike in the history of the world," the film's description reads.
Also being screened is pro-life film, "Roe v Wade." The movie is timely as the debate over late-term abortion reignited after New York passed a law allowing abortion up to birth and the introduction of similar bills in Virginia, Vermont and New Mexico.
"Roe v. Wade" will show the history of "what happened from 1966 through 1973" that led to the Supreme Court's decision declaring existing laws against abortion unconstitutional. 
Along with screenings, ICFF will hand out awards for video, movies, music and more. Guest speakers include actors Kevin and Sam Sorbo, TC Stallings, Nick Loeb, and head of Affirm films Rich Peluso among many others. Christian Cinemas pioneers Rich and Dave Christiano ("The Secrets of Jonathan Sperry") are scheduled to lead multiple seminars at ICFF and actor Louis Gossett Jr. will be honored with the Lifetime achievement award. Christian singer/actress Jackie Velaquez and this reporter, former pop star turned preacher Jeannie Ortega, will be among those performing at the ICFF.
"The goal for the festival is to create an atmosphere of accessibility, bridging the gap by bringing filmmakers and musical artists together on projects to be seen and heard in ways that otherwise may not be possible. ICFF is where we put God in the center of all it as He is the star in every movie," the event's website stated.
ICFF is presented by the new streaming service 24 Flix. 24 Flix is a Netflix style streaming service spearheaded by Marty Jean-Louis. The platform's aim is to offer family-friendly entertainment free of profanity, sex and nudity, with a max rating of PG-13.
To attend ICFF or for more information visit the website.