Father of 2 Shot Dead on Way to Early Morning Service, Bible Found 10 Feet From Body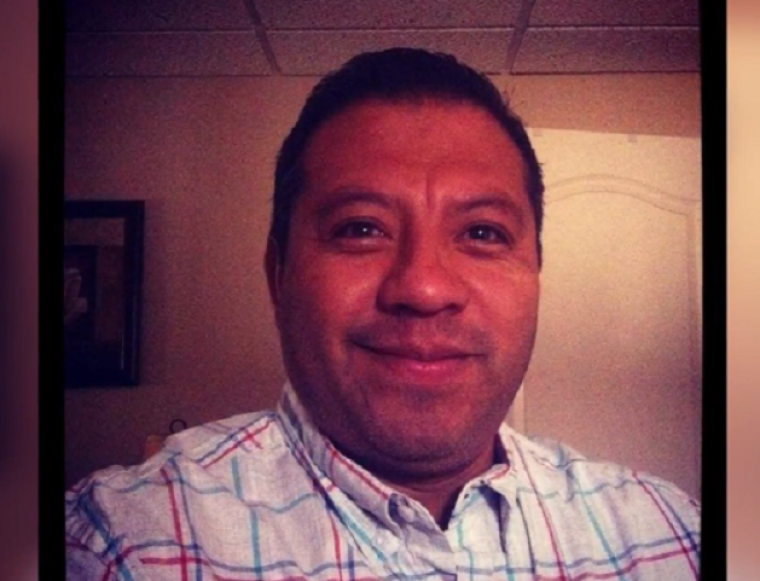 A father of two on his way to an early morning service at the Light of the World Church (Iglesia La Luz del Mundo) in Las Vegas, Nevada, was shot and left for dead just outside the entrance of the church where his Bible was found 10 feet from his body Monday morning.
Police identified the father as Hector Antonio Lemus-Flores, 45, of North Las Vegas, who is said to have been a regular at the church.
It was still dark at about after 5:35 a.m. when local police say they received a call about the shooting. When they got to the church located at the intersection of Eastern and Cedar Avenues they found Lemus-Flores suffering from a gunshot wound to the right chest and another church member administering CPR. He was pronounced dead at about 6:15 a.m. at the University Medical Center.
Police who are trying to see if the murder was a hit job or robbery gone bad called the murder "sad."
"It's very sad because he was just arriving to church," Metropolitan Police Department homicide Lt. Dan McGrath told the Las Vegas Review-Journal.
"Based on the area, it could have been a robbery," he explained. "Right now it looks like it could have been a robbery gone bad."
He further noted that the father might have fought back against his attacker because the driver's side door was open when police arrived.
"It's kind of a shot in the dark," McGrath said. "It's a challenging event right now without any witnesses, but we'll knock on every door on this street to see if we can get a description."
A 3 News report said no one saw the Christian father get shot. Members of the church say they only heard a gunshot outside the church and when they ran outside to see what happened, the found Lemus-Flores lying on the ground next to his car and his Bible about 10 feet away. That's when they called 911.
Hernan Liceo, the pastor of the church, said his parishioners gather at the church every morning for worship and Lemus-Flores attended faithfully.
"Every day, parishioners gather at five in the morning. Hector regularly attended," Liceo said.
As police struggle to find a suspect without any witnesses to the crime, Liceo says he believes Lemus-Flores' killer will be brought to justice.
"I can't understand the actions of the gunman responsible for his death. Police know what they are doing, and I'm confident they will find the murderer," Liceo said.
"We pray for the family. We know he is in God's hands. We continue to pray God comforts the family," Liceo added.
Lemus-Flores is said to have worked as an auto mechanic who loved his family and participated in door-to-door Christian witnessing. His death also marked the 205th homicide in Clark County for 2017.