Father of Scientology Church Leader to Release Tell-All About Son
Father of Scientology Church Leader to Release Tell-All About Son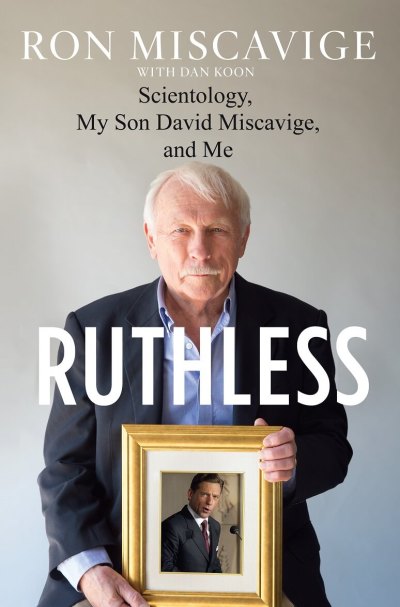 The father of the current head of the Church of Scientology will be telling all about the life of his son in a book many believe will be a denunciation of the secretive religious sect.
Titled Ruthless: Scientology, My Son David Miscavige, and Me, the book is authored by former Scientologist Ron Miscavige and Dan Koon.
"Ron Miscavige's personal, heartfelt story is a riveting insider's look at life within the world of Scientology," notes the Amazon description.
"The only book to examine the origins of Scientology's current leader, RUTHLESS tells the revealing story of David Miscavige's childhood and his path to the head seat of the Church of Scientology told through the eyes of his father."
The Christian Post reached out to St. Martin's Press, publisher of Ruthless, for an interview, however a representative replied that Ron Miscavige was not giving interviews presently.
A member of Scientology since childhood, David Miscavige became the head of the Church of Scientology back in 1986 with the death of founder L. Ron Hubbard.
David's official title is Chairman of the Board of Religious Technology Center, with Scientology's official website touting him as "L. Ron Hubbard's trusted friend."
"Indeed, it was Mr. Miscavige who secured that survival by obtaining full religious recognition in the United States and ushering Scientology onto the global stage," stated the site.
"Mr. Miscavige has steadfastly carried forth L. Ron Hubbard's legacy, until Scientology now stands as the only major religion to emerge in this modern age."
For his part, Miscavige Sr. was a Scientologist for decades until he left the sect in 2012. According to the Los Angeles Times, David spied on his own father after he left the Church.
"The church paid the two detectives $10,000 a week through an intermediary, the records indicate, all because Miscavige feared that his father would divulge too much about the organization's activities," reported the Times.
"The surveillance of Ronald Miscavige Sr., a longtime Scientologist who had recently parted ways with the church, was described by Florida private eye Dwayne S. Powell, after he was arrested in July 2013 near Milwaukee with two rifles, four handguns, 2,000 rounds of ammunition and a homemade silencer in his rented SUV."
Scheduled for release this coming May, Ruthless is not the first major work to critically showcase the inner workings of the Church of Scientology.
In 2015, director Alex Gibney and HBO released a highly acclaimed documentary titled "Going Clear: Scientology and the Prison of Belief," which featured several interviews from ex-Scientologists who described assorted abuses and bizarre practices within the sect.