Ex-Scientology Exec. Claims Organization Framed Him for Participation in Critical Documentary 'Going Clear'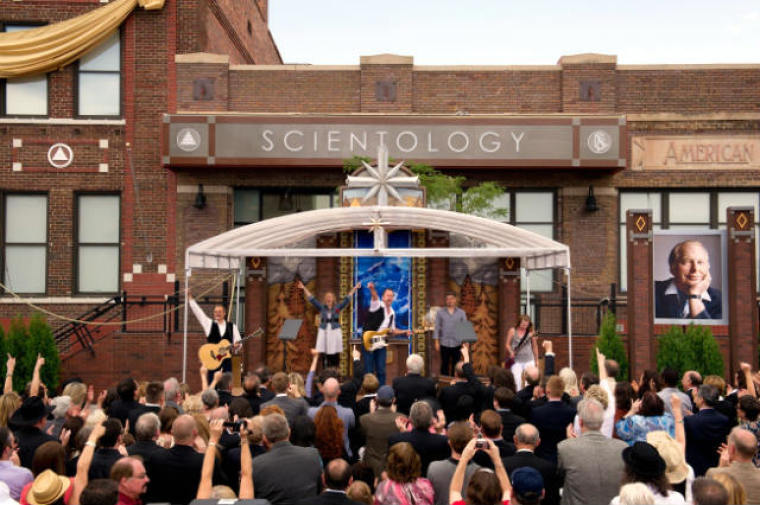 A former executive in the Church of Scientology claims the organization has framed him in response to his participation in the recent HBO documentary "Going Clear" which aims to exposes the religion's evils.
According to Gawker, two narcotics officers with the Burbank, California, police department showed up at Tom DeVocht's door, who makes an appearance in "Going Clear" which debuted on HBO last month, and claimed they received an anonymous tip that he was selling drugs in the area. The police even wielded what the publication describes as "dubious photographic evidence" of him engaging in illegal activity.
The incident occurred just five days after the premier of "Going Clear." The report states that Adam Baumgarten, one of the narcotics officers who showed up at DeVocht's door, showed him a picture that had been taken of him sitting in car holding a quart-sized plastic bag with something white inside.
DeVocht explained to the official that he and his girlfriend normally go on hikes and bring snacks with them and told them that there was popcorn in the bag. Baumgarten then told DeVocht that the police were not there to arrest him, according to Scientology-centric journalist Tony Ortega.
He also told Ortega that he's noticed private investigators watching him from a park near his home in the weeks since the documentary's release.
DeVocht left the organization in 2005 and reveals information on Tom Cruise's involvement with the cult in "Going Clear." The film also discusses websites created to slander former members who are now speaking against Scientology, including DeVocht.
"A former Church of Scientology construction manager. By his own admission, he is an unrepentant liar and is proud of it. Indeed, he boasts there is nothing wrong with lying for financial gain, so long as "you don't get caught. After having already been given multiple chances to redeem himself for past failings and work related mess-ups, he was caught making unauthorized expenditures of large sums of church funds on failed construction projects. He was immediately removed from any position of authority. This pathological liar then left the church in 2005, never to return," reads a defamatory "biography" about DeVocht on the webiste WhoisTomDevocht.com.
The documentary claims that the framing and ostracizing of former members is a common practice throughout the organization founded by science fiction writer L Ron Hubbard.
The film also claims the Church of Scientology obtained its tax-exempt status from the IRS using bullying tactics by filing thousands of lawsuits against the government agency and agreeing to drop them if they were made tax-exempt. The tactic seemed to work as Scientology has been considered an official religion by the government since 1993.
John Travolta, who's been a member of the Church of Scientology since the 1970s, recently spoke out in defense of the religion and said he refused to watch "Going Clear."
"I haven't experienced anything that the hearsay has (claimed), so why would I communicate something that wasn't true for me?" he asked the Tampa Bay Times before speaking on behalf of fellow Scientologist Tom Cruise.
"It wouldn't make sense, nor would it for Tom, I imagine," Travolta said. "I've been so happy with my experience in the last 40 years … that I really don't have anything to say that would shed light on (a documentary) so decidedly negative. I've been brought through storms that were insurmountable, and Scientology has been so beautiful for me that I can't even imagine attacking it. Why would I even approach a negative perspective? That would be a crime to me, personally, to do that."