Father's Day Goes Horribly Wrong as Popular Youth Pastor Killed Trying to Help Stranded Driver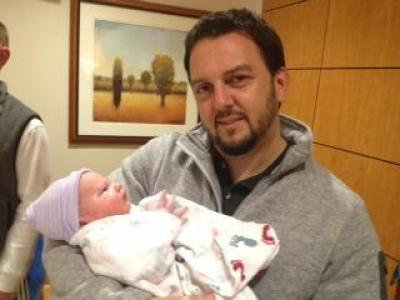 A popular youth pastor and father of three from Burleson, Texas, who had stopped to help a stranded driver tragically missed Father's Day by minutes when he was mauled in a deadly crash shortly after leaving a party celebrating the graduation of his oldest child from high school late Saturday night.
An ABC report noted that the pastor, Brian Jennings, 41, of Alsbury Baptist Church, was one of four people killed in the gnarly crash that injured more than half a dozen others.
According to the report, just after midnight on Saturday, Jennings, a woman and a child were reportedly trying to help the stranded driver in the 1500 block of Burleson Road east of Spinks Airport.
Moments after they had gathered to help the driver, however, a truck came barreling down the two-lane road and hit a parked car belonging to one of the good samaritans, triggering off the monumental tragedy.
Terry Grisham, executive administrator of the Tarrant County Sheriff's Office, said in another report that emergency crews were called to the scene of the accident at 11:59 p.m., Saturday. On their arrival, the four were already dead. He noted, however, that the crash is more than just an accident.
"We have unfortunately found some evidence at the scene that alcohol may have played a role in this accident however we are not sure who was in what car," said Grisham.
As news of the disaster ripped through the pastor's circle, many people were left in shock and confusion.
"His oldest had just graduated from high school and that was the party he'd been at with family and friends," said a grieving Kendra Spier, financial secretary of the Alsbury Baptist Church, in an interview with The Christian Post on Monday.
"He had borrowed some tables from the church for the graduation party and was bringing them back and stopped to help somebody," she noted. "But that's who he was, that doesn't surprise me at all that he would pull over, somebody late at night, stop and say 'hey, let me lend you a hand.' That was who he was and he just got killed," she lamented.
"We have got so many youth that are really hurting and Brian has been on staff for almost six years so his absence is a huge hole for us," she added.
Scott Sharman, a fellow pastor and close family friend of the Jennings family, told ABC that the news was tough to deliver to the church congregation on Sunday.
"This really shouldn't have happened. It'll always be that thing they remember on Father's Day," he said. "It is really tough."
"We went from pouring concrete to pouring our hearts out to the Lord on behalf of the Jennings family," noted the church in a post on the tragedy on their facebook page on Sunday.
"The first is something we choose to do to prepare for our future. The latter is what we are called to do to provide for others now. Pray for the family of Brian Jennings."