FBI Director: Americans That Joined ISIS in Syria Are 'Entitled' to Return to US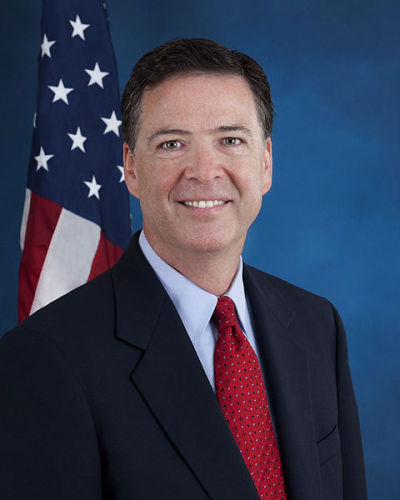 FBI Director James Comey admitted that the "dozen or so" American citizens that are currently fighting with the Islamic State terror group in Syria have the ability and right, as Americans with passports, to return to the homeland.
Appearing in his first major television interview since taking the helm of the Bureau in September 2013, Comey said on CBS's "60 Minutes" Sunday night that the FBI is closely tracking about a dozen American citizens whom they believe to be fighting in Syria alongside ISIS militants. He added that although they may be supporting terrorist agendas, they still have the freedom to re-enter the country at anytime by simply using their passport.
"Ultimately, an American citizen, unless their passport is revoked, is entitled to come back," Comey said. "So, someone who's fought with ISIL, with American passport wants to come back, we will track them very carefully."
Although other countries such as Canada have passed laws that authorize the revocation of any person's passport who decides to fight with ISIS, the U.S. has yet to pass such legislation despite several bills issued by Republicans in September that would authorize such a revocation.
Most passport revocations in the U.S. occur because of fraud related issues or pending legal trouble. However, a House resolution introduced by Michele Bachmann, R-Minnesota, would add terrorist involvement to the list of revocable offenses. A bill introduced by Ted Cruz, R-Texas, would strip the citizenship from any citizen who provides support to terror groups.
"Those who have joined a foreign terrorist organization have taken up arms against tthe United States and our very way of life," Bachmann said. "By turning against their country, their passports should be revoked, and if they're naturalized citizens, they should lose their citizenship."
Although Obama administration officials said in September that there is an estimated 100 Americans fighting with ISIS in Syria, Comey said that number also reflected about 88 other Americans who have either died in the conflict, returned home or had been arrested while attempting to travel to Syria.
Although Comey said he only has concrete knowledge of the "dozen or so" citizens the FBI is tracking, he still leaves open the high possibility that there are more American citizens fighting with ISIS that the FBI is currently unaware of.
When asked by 60 minutes' Scott Pelley whether or not he knew who "each and every one" of the radicalized Americans were, he said: "I think of that, dozen or so, I do. I hesitate only because I don't know what I don't know."
With it be increasingly difficult to track all of the Americans who may have travelled to Iraq or Syria to join the extremist fight, the U.S. government has, at the very least, been able to thwart some attempts by radicalized individuals trying to leave the U.S. to go fight with ISIS.
Last Saturday, an Illinois man was arrested at a Chicago airport trying to board a plane to Turkey and was charged with conspiracy to provide material support to a terrorist group. In early September, a 19-year-old Colorado woman was arrested at Denver International Airport and charged with the same crime.
Although only about 12 Americans are believed to be currently fighting for ISIS in Syria, Rep. Tim Bishop, D -New York, claimed in a speech last month that he was informed about at least 40 American citizens that left to fight with ISIS that have returned to the U.S. and are being monitored by the FBI.
Even though there is a threat of "lone wolf" attacks posed by radicalized Americans that have returned and others that have never left the U.S., Comey said he does not believe the ISIS threat is as dangerous as when al-Qaeda was at the forefront.
"We are better organized as an intelligence community. We're better organized and equipped at the border," Comey said. "We have relationships with our foreign partners. All of which make us better able to see dots and connect dots. The transformation since before 9/11 is striking."