Federal Court Blocks Law Threatening Mississippi's Sole Abortion Clinic; Calls it 'Undue Burden' on a Woman's Right to Abortion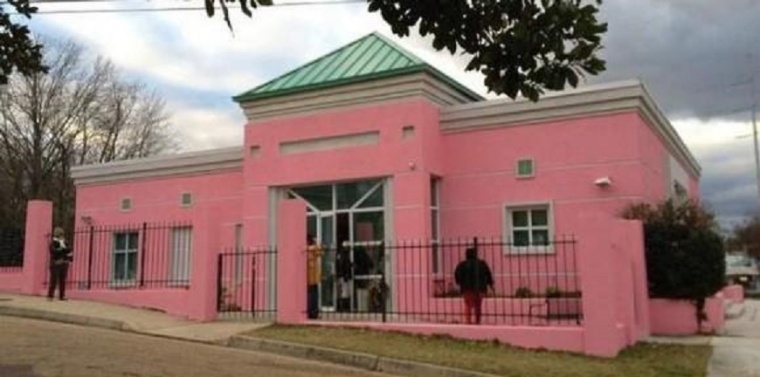 Calling it an "undue burden" on a woman's right to abortion, a federal court on Tuesday, blocked a Mississippi law requiring doctors at abortion clinics to have admitting privileges at local hospitals. The requirement would have effectively shut down the state's only abortion clinic — the Jackson Women's Health Organization — as only one of the three doctors there had been able to meet the basic requirement.
A report in The New York Times said a three-judge panel of the United States Court of Appeals for the Fifth Circuit in New Orleans ruled 2-1 that the law illegally shifts its constitutional obligation to neighboring states by effectively ending abortion in Mississippi with the law.
"A state cannot lean on its sovereign neighbors to provide protection of its citizens' federal constitutional rights," wrote Judge E. Grady Jolly, according to the Times.
"Pre-viability, a woman has the constitutional right to end her pregnancy by abortion," he added. This law "effectively extinguishes that right within Mississippi's borders."
The ruling, however, did not overturn the law or examine whether or not the admitting-privilege requirement was necessary for safety reasons.
It was unclear Tuesday if Mississippi officials planned to appeal the ruling.
"We are reviewing the ruling and considering our options," Jan Schaefer, a spokeswoman for Jim Hood, Mississippi's attorney general told the Times.
Chief sponsor of the law, State Representative Sam C. Mims, said he was disappointed with the ruling.
"Abortion is still legal throughout the nation and, of course, still legal in Mississippi," he said. "This legislation did not deal with that; it only dealt with the regulation of abortion clinics."
Abortion rights advocates cautiously celebrated.
"The fact that the Mississippi clinic can stay open is good news, but there are a lot of other cases pending in federal courts, and it's impossible to know if those laws will be upheld or struck down," noted Elizabeth Nash, who analyzes state laws for the Guttmacher Institute, a private research group that supports abortion rights, according to the Times.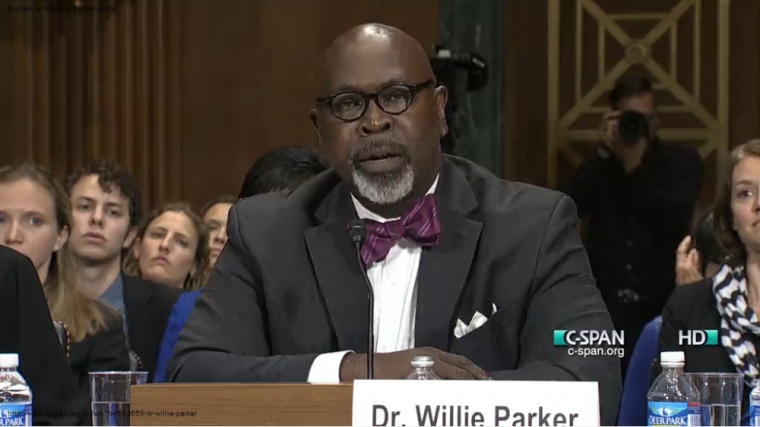 Earlier this month Dr. Willie Parker, a Washington, D.C.-based late-term abortionist who also works at the Jackson Women's Health Organization in Mississippi, testified in support of a bill called the Women's Health Protection Act, introduced by Sens. Richard Blumenthal, D-Connecticut, and Tammy Baldwin, D-Wisconsin, at a hearing before the Senate Judiciary Committee. He suggested that Mississippi is the frontline of a war against abortion in the United States.
"If there is a war to defend the right to safe and legal abortions then Mississippi, where I practice, is on the frontline," said Parker in a recording of his testimony.
"The state recently passed laws restricting the provision of abortion to obstetrician/gynecologists and those with hospital admitting privileges. Now this law, which is completely medically unnecessary, would shut down the one remaining clinic in that state and thereby would effectively, in that state, deny women access to abortion," he continued.
"On top of this, the state also has mandated delays that are both costly and burdensome to the women seeking this care. A woman's access shouldn't be denied to her simply because she lives in the state of Mississippi or anywhere else for that matter," he said.
Backers of admitting-privileges laws, like Benjamin Clapper, executive director of the Louisiana Right to Life Federation, insist, however, that the laws are meant to protect women in case of complications from an abortion.
"We care about the health and safety of a woman," he told the Wall Street Journal. "The goal is to bring up the standard. The result of that could be that some facilities would have to close."