Federal Judge Rules Indiana School's Annual Nativity Performance Unconstitutional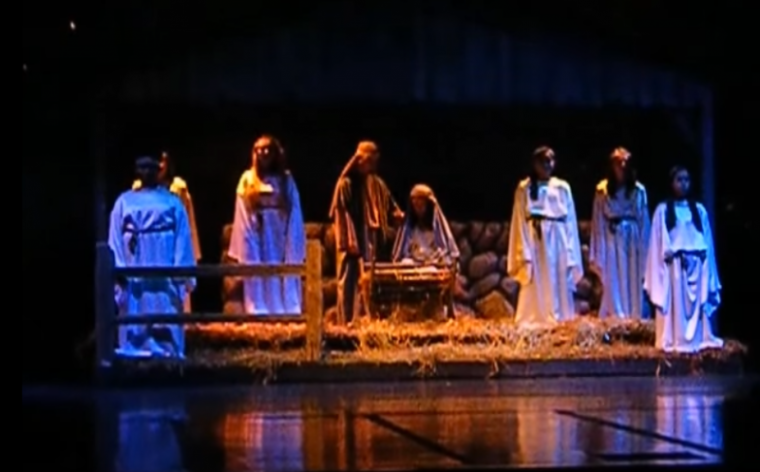 A federal judge has ruled that an Indiana public school's Nativity performance, which had occurred annually for over four decades, is unconstitutional.
U.S. District Judge Jon DeGuilio of South Bend issued a final judgment on Monday that Concord High School's Christmas Spectacular performance can no longer include a living nativity scene.
In his decision, DeGuilio said the decision centered specifically on the constitutionality of the nativity performances held in 2014 and 2015, as the school had already made changes to the annual event.
"What remains of this case is the plaintiffs' challenge to the version of the Christmas Spectacular that the school performed in 2014, and to the modified version of the show that the school proposed to present in 2015, prior to the issuance of the injunction," wrote DeGuilio.
"[T]he Court finds that the plaintiffs' challenge to those shows is not moot; finds that those two versions of the Christmas Spectacular violated the Establishment Clause; and awards the plaintiffs nominal damages and a declaratory judgment."
For nearly 50 years, the Performing Arts Department of Concord High School in Elkhart staged a Christmas Spectacular show.
In addition to various holiday season songs and performances, the program always included a living nativity scene reenacting the biblical account of Jesus Christ's birth.
In October 2015, the Madison, Wisconsin-based Freedom From Religion Foundation filed a lawsuit on behalf of two unnamed locals demanding that the nativity segment be dropped.
"While the holiday songs chosen for the Christmas Spectacular vary somewhat each year, the Christmas Spectacular always closes with an approximately 20-minute live depiction — also by students of the High School — of the story of the birth of Jesus," noted the suit.
"This live Nativity Scene violates the Establishment Clause of the First Amendment to the United States Constitution, and declaratory and injunctive relief must issue. The plaintiffs are also entitled to their nominal damages."
In December 2015, an injunction was issued against the school, barring it from including the living Nativity part of the annual holiday program.
In April 2016, the FFRF, along with the ACLU's national and state chapters, filed for a summary judgment on the case.
The groups took issue with the program even after school officials had added references to other religious observances and replaced the actors in the nativity with mannequins.
Regarding Monday's ruling, FFRF Co-President Annie Laurie Gaylor said in a statement that the nativity celebration "was a clear-cut case of a school district imposing Christianity on the student body."
"The court ruled wisely in adhering to the laws of the land. We thank our brave local plaintiffs for fighting to remedy this egregious violation," said Gaylor.