Federal jury convicts 3 more pro-life activists for DC abortion clinic blockade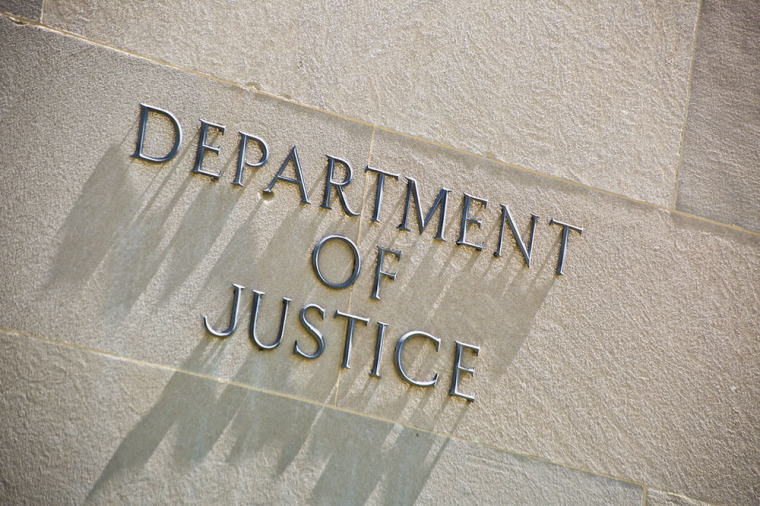 A federal jury convicted three more pro-life activists involved in the October 2020 blockade of a Washington, D.C., abortion facility. The group faces the possibility of over 11 years in prison. 
The defendants — Jonathan Darnel, Jean Marshall and Joan Bell — were found guilty of federal civil rights conspiracy and violating the Freedom of Access to Clinic Entrances (FACE) Act after they planned to block the Washington Surgi-Clinic entrance to stop the facility from performing abortions that day. 
The convictions come after other activists Lauren Handy, John Heather Idoni, William Goodman and Herb Geraghty were convicted on the same counts in August. Another activist, Jay Smith, pleaded guilty and was sentenced to 10 months in prison, while another, Paulette Harlow, is awaiting trial.
According to a Department of Justice statement, Marshall and Bell traveled to Washington, D.C., to participate in the blockade Handy is believed to have directed. Once inside the facility, several activists used chains, ropes and bike locks to tie themselves together, and they used the waiting room furniture to create a barricade.
While the activists established the blockade, Darnel live-streamed their activities on Facebook. A video posted to Facebook in October 2020 shows authorities talking to the activists and Darnel urging people to share the footage. 
Following the verdict, U.S. District Court Judge Colleen Kollar-Kotelly ordered the three defendants detained until sentencing, which will be scheduled at a later date. The five activists convicted in August were also immediately taken into custody after the verdict, as they were convicted of a crime of violence. 
Caroline Taylor Smith, executive director of Progressive Anti-Abortion Uprising (PAAU), believes the activists' punishment is excessive. She called for a repeal of the FACE Act.
The FACE Act, signed into law in 1994, makes it a federal crime to block or use intimidation to prevent people from receiving an abortion or reproductive health services. 
"This overreaching of power and authority by Biden's DOJ is egregious and must be stopped," Smith said in a statement provided to The Christian Post. "Nonviolent pro-life actions should not be a federal crime, and peaceful people with a desire to save lives should not be jailed for over a decade. Some of these Rescuers could be facing death by incarceration."
Handy is the director of activism and mutual aid for PAAU, the group that recovered 115 human remains from the Washington Surgi-Clinic in March 2022, which is the same month that Handy was indicted for the blockade. 
PAAU has repeatedly called for an investigation into five of the full-term aborted babies obtained from the clinic, as the group believes they may have been aborted in a manner that violated federal law. 
Handy sought permission during the trial to share the images of the five babies. However, Kollar-Kotelly denied this request, describing the photos as "particularly incendiary and entirely distracting."
The Thomas More Society, a nonprofit law firm representing Handy, filed an emergency motion last month, requesting that the activist be released from jail as she awaits sentencing. 
In the motion, Handy's defense team argued that the activist and her fellow defendants have been on pre-trial release since their arrest in March 2022. The attorneys noted that the group is not a "flight risk" or a dangerous threat to the community and should be granted pre-sentencing release. 
The nonprofit law firm shared in a statement earlier this month that it had filed an appeal with the U.S. Court of Appeals for the District of Columbia Circuit after a lower court denied Handy's release.