FEMA Honoring Christian Rapper Angie Rose for Aiding Puerto Rico After Hurricane Devastation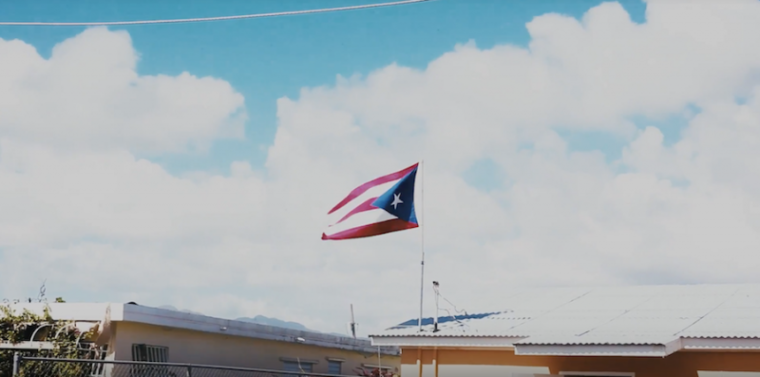 Christian Hip Hop artist Angie Rose has been heavily involved in helping with the relief efforts of Puerto Rico since the island was devastated by Hurricane Maria in 2017, and now the government agency FEMA is honoring her organization, Unstoppable Foundation, for their work.
Hurricane Maria hit Puerto Rico in September of 2017, destroying most of the popular island. The storm knocked out power throughout the entire island, and still today, 80 percent of Puerto Ricans are without electricity.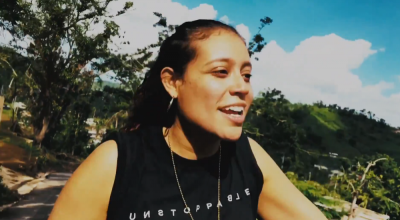 Rose, a Bronx native of Puerto Rican descent decided to use her resources as an artist to bring aid to help out the ravaged island by forming the Unstoppable Foundation. For her efforts, the Federal Emergency Management Agency has decided to honor her foundation for the humanitarian work they have done.
"Just got a call from Fema they are doing a ceremony and honoring organizations that they feel contributed and worked the hardest (considering their resources) for the island of Puerto Rico! They have chosen to honor the Unstoppable Foundation!" Rose Tweeted on Thursday.
The artist was grateful for the recognition and praised God for providing her and the foundation with the means to be a blessing.
"I was shocked and grateful! I know they work with a ton of organizations and what blessed me most was hearing the representative say, 'I'm just grateful that believers came and kept their word, it's a blessing to know that Jesus came to touch our island,'" Rose told The Christian Post about her reaction to the honor. "It's a blessing to come from where I do and see God move the way He does. I'm utterly convinced – His word is true. His power is truly made perfect in weakness!"
According to its website, the Unstoppable Foundation's mission is to support communities in need while encouraging them to seek a better financial future. The organization maintains a community center that distributes food and necessities. The center also provides opportunities for career growth and training.
Upon its inception, Rose teamed up with her pastor to create a relief concert in 10 days. Through social media, the sales of her clothing, and street evangelism, she was able to raise $5,000 to take to the island.
"When the Puerto Rico situation happened I had some realizations that although the crisis was the same for the individuals in both Texas and Florida, the situations the people were in wasn't. There was already poverty in Puerto Rico prior to the Hurricane," Rose told Rapzilla in an interview this month. "There were already people struggling [and] infrastructure just wasn't equipped. I knew sending a couple dollars out there wasn't really going to be effective."
While there, she realized the massive need of food for the people of Puerto Rico and had no idea what she could do to help since her resources had run out. Amazingly, the Ricky Martin Foundation and FEMA offered her foundation 500 boxes of food to distribute on the island. With vehicles on hand, Rose was able to help transport those supplies.
After more prayer and reaching out to people she eventually garnered three large trucks. She and her team were able to fill the trucks and supplied 500 people with diapers, water, and 2,000 solar lights.
"God just really multiplied what we had which is his promise, right? When you think about the parable of the talents, think about how some people didn't do anything with it," she said. "I think that's what I witnessed. I saw God take the little that we had and make it much."
The Unstoppable Foundation is now in the process of building a community center called Centro De Amor. This center will host missionaries while offering training and career opportunities for the resilient people on the island. Her latest music video "Son Shine In The Rain" was filmed in the community center.
To learn more about Rose's Unstoppable Foundation, click here.