Ferguson: Michael Brown Family Attorney Slams 'Unfair' Grand Jury Process Ahead of Indictment Decision; 'Unlike Anything I've Ever Seen'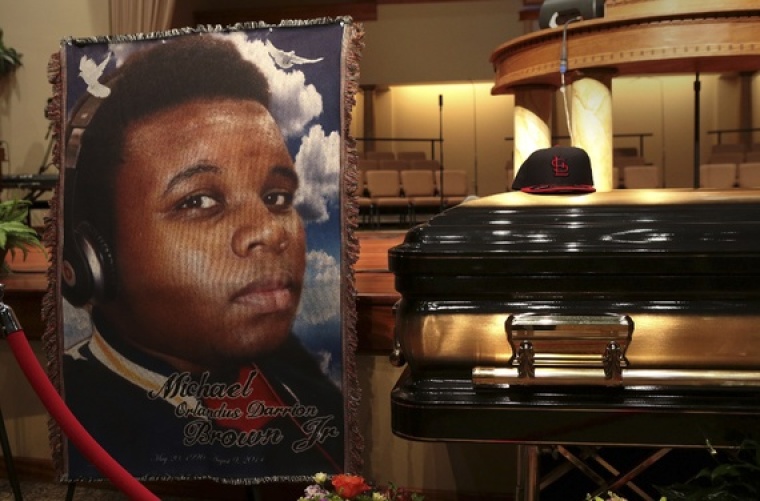 An attorney for the Michael Brown family has blasted the grand jury process as "unfair," ahead of the Darren Wilson verdict announcement.
For three months a St. Louis grand jury of 12 (nine white and three black), has been convening to determine whether or not to indict Wilson, who fatally shot 18-year-old Brown in Ferguson on Aug. 9 and civil rights attorney Benjamin Crump said the entire process has been unfair.
Jurors are expected to announce their decision any day now and Crump said the Brown family expects to be notified about the verdict six hours prior to the public.
"The process is completely unfair," Crump told ABC News. "I just think this process is unlike anything I've ever seen in my 20 years of practice. We don't think it's fair."
St. Louis County prosecuting attorney Robert McCulloch has presented the jury with every shred of evidence, including witness testimony, to assist them in deciding Wilson's fate.
"If this prosecutor says ... we're not going to recommend any charges, that's different from anything he's done in his past 28 years with grand juries," Crump continued. "Why can't it be equal justice? Why can't we have the same process?"
Wilson, who has been in hiding since the shooting, encountered the unarmed teenager in a Ferguson street where a struggle is said to have occurred. What exactly transpired remains a point of contention. Various reports indicate the six-year veteran police officer will likely not be charged, however; Brown supporters are still holding out hope that he will be indicted.
Since the incident, protesters have taken to the streets daily demanding justice in the form of Wilson's arrest. The Brown family believes the fatal shooting was unprovoked and wants Wilson indicted.
"I don't worry about the due process for officer Wilson. I worry about the due process for the little black boy dead on the ground," Crump said. "I have no doubt if they were to indict the police officer, he would be guaranteed his full constitutional rights of innocent until proven guilty."
Last week, Missouri Governor Jay Nixon declared a state of emergency in Ferguson and again activated the National Guard in preparation for a grand jury's verdict.
Also last week, a support video for Wilson surfaced on YouTube. In it, Brown is referred to as a "thug criminal" and U.S. President Barack Obama is criticized for not reaching out to Wilson despite having sent condolences to the Brown family.