New Film Mixes Faith, Redemption and Country Music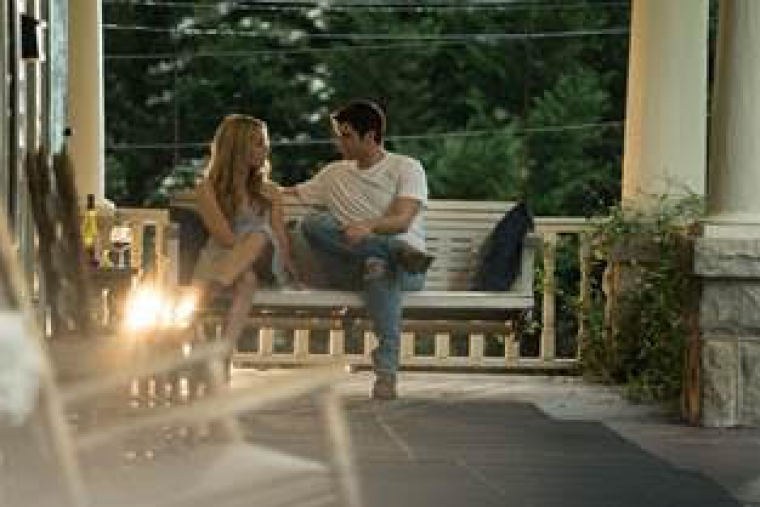 Country music is taking center stage in a new faith-based family dramedy that has drawn the interest of some of the leading voices in the industry.
The trailer for the upcoming film "Forever My Girl" has officially been released this week which centers around a country music star named Liam Page (Alex Roe) who left his pastor father and fiance Josie (Jessica Rothe) at the altar to pursue fame and fortune. When he returns home 10 years later for the funeral of his high school friend, Liam is greeted with a punch in the gut from Josie along with the reality that they share a daughter he never knew about.
 The film that mirrors themes in the Biblical story of the prodigal son does more than just feature a fictional country music singer.
Popular Christian country music singers like CMA New Artist of the Year nominee Lauren Alaina and Travis Tritt have been tapped to perform songs on the "Forever My Girl" soundtrack. The movie is the seventh collaboration of production company Roadside Attractions and film studio LD Entertainment who teamed up for the Academy nominated film "Albert Nobbs" and "Biutiful"
Roadside Attractions' founders and co-presidents, Howard Cohen and Eric d'Arbeloff released a statement explaining why they picked up the film which stems from a 2012 novel written by Heidi McLaughlin.
"We fell in love with this special movie the moment we saw it," the Roadside Attractions co-Presidents said in a joint statement. "Forever My Girl is the kind of heartfelt film that will play everywhere but it will especially resonate in the heartland and we can't wait for this film to make its debut this in January. It has tested through the roof around the country – far above the norms with sensational reactions across the board."
"Forever My Girl" will be released in theaters on January 19, 2018.