Final Preparations for Harvest America With Greg Laurie Include Prayer for Revival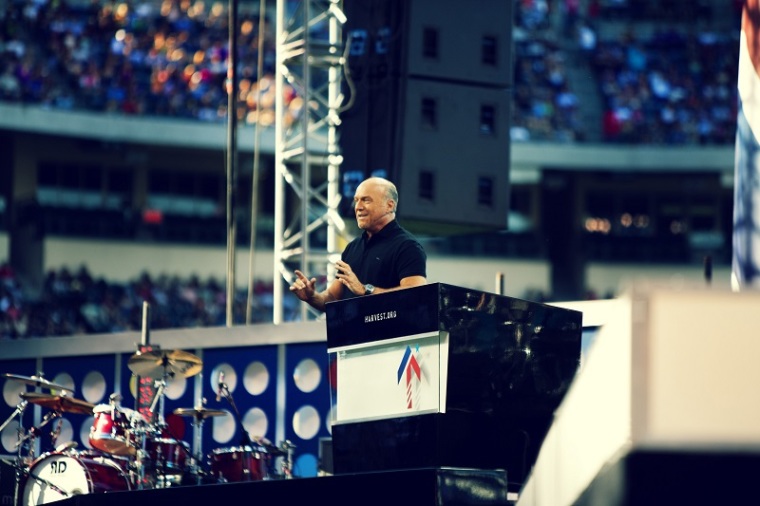 Final preparations for the Harvest America event with evangelist Greg Laurie originating from the Wells Fargo Center in Philadelphia and broadcast and simulcast to thousands of venues this Saturday and Sunday, include hope and prayer for revival.
"We are praying for a great outpouring of God's Spirit in Philadelphia and across our nation through Harvest America," Laurie told The Christian Post on Thursday.
Those participating in the two-day event include churches, homes and community centers, where multiple churches from throughout a city partnered together to bring the Chrisian outreach to their town.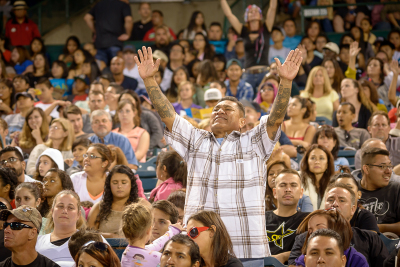 "We are excited about the difference this crusade will make in the lives of individuals around our nation, as many who come will be hearing the hope of the Gospel message for the very first time," said Laurie previously. "We believe this is a pivotal time in our nation's history, and this weekend represents a chance to turn back to God and see revival sweep our land."
Harvest Crusades selected Philadelphia for the event because of its history as the birthplace of our nation, organizers said. Many believe the U.S. is at a new historic crossroads and hope that events such as this can help spark spiritual renewal. The event will feature top Christian recording artists MercyMe, Jeremy Camp, Kirk Franklin, NEEDTOBREATHE and Lecrae performing in advance of the presentation of Laurie's message.
Several of the individuals involved in Harvest America in Philadelphia can attest to the life-changing impact such an event can have. One pastor's wife came to faith when Laurie spoke at a radio rally back in 1987. Two young men from the inner city made faith decisions during last year's Harvest America Crusade streamed live from Southern California, and are hoping to see others from their converted fight club/church similarly affected this year.
In addition to the remote venues around the country, hundreds of Philadelphia area churches have been preparing for and will be participating in the Harvest America crusade in person this weekend. They will be joined by potentially thousands more across the nation who will receive the event live via HD-quality video available through both Internet streaming and satellite broadcast.
In addition, local Philadelphia radio station WFIL will host the event live, providing programming from 6:30 – 9:30 p.m. ET for broadcast by radio stations throughout the nation, available at http://Radio.HarvestAmerica.com/.
Harvest Crusades have been webcast online since 1997 and have seen 1.3 million individuals tune-in via their computers. It became an easy transition to incorporate satellite broadcast technology to connect with host sites around the nation, and Harvest America crusades in which events could occur simultaneously in venues across the country were launched last year. The inaugural event was simulcast from Angel Stadium in 2012 and drew some 367,849 participants, making it one of the largest evangelistic outreaches in U.S. history.
Besides conducting evangelistic outreaches, Harvest Ministries produces "A New Beginning," an international radio program with messages by Laurie. In addition, television specials featuring past Harvest Crusade events air internationally on the Trinity Broadcasting Network (TBN) and a weekly television program greglaurie.tv is available online at www.harvest.org and airing every Friday evening on both TBN and the Church Channel, as well as on ROKU and the Harvest app.
Laurie serves as senior pastor of Harvest Christian Fellowship, based in Riverside, Calif., which oversees Harvest Crusades. The ministry exists for the sole purpose of presenting the life-changing message of Jesus Christ to as many people as possible, and to help believers mature in their faith, according to leaders.
On the Web, www.harvest.org.