'Finding Jesus' Expert Says CNN Series Will Investigate Shroud of Turin; Admits Skepticism (VIDEO)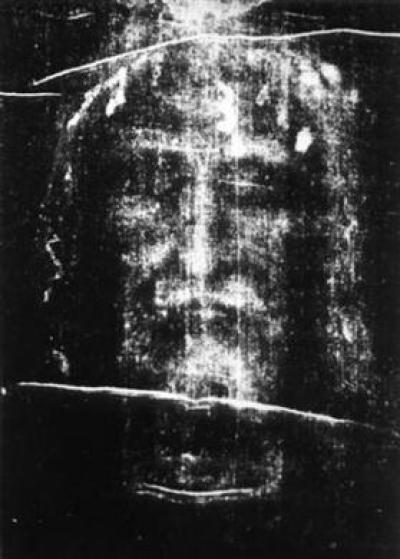 CNN's "Finding Jesus" premieres on Sunday, with the first episode set to investigate the Shroud of Turin and one theological expert admits that he's skeptical about its authenticity.
"Finding Jesus: Faith, Fact, Forgery" explores mysteries of the Bible by investigating science and archaeology in a bid to dispel myths and reaffirm facts about Christianity. The six-part series will closely assess poignant moments in history such as the crucifixion and resurrection of Jesus.
The Shroud of Turin is believed by some experts to be the cloth used as Jesus' burial wrap after his crucifixion.
Mark Goodacre, who's the professor of New Testament and Christian Origins in the Department of Religious Studies at Duke University, is a featured expert on the series. He said recently that ultimately, viewers will have to decide whether to accept the findings as fact or opinion.
"Well, I think [the series] is going to be elements of fact and opinion," Goodacre told The Christian Post on Friday. "Take Sunday's episode, which focuses on the Shroud of Turin; there's been a huge debate about the authenticity of the shroud over the last hundred years. Some people are convinced that it's the real deal, I'm personally skeptical about its authenticity. I think that it's much more likely to be a medieval forgery, but even then, I think it's still fascinating as an artifact from the middle ages."
Other expert commentary will be featured from the likes of Ivy League academics from Yale, Harvard, Princeton and Oxford universities who will provide theological insight. They include Erwin MacManus, senior pastor of MOSAIC Los Angeles, and Rev. Paul Raushenbush, executive religion editor of The Huffington Post, among others.
Award-winning journalist and filmmaker David Gibson, who co-authored Finding Jesus along with Michael Mckinley, the book that inspired the CNN series, will also be featured.
"My hope certainly is that it will help educate people. The best kind of education is when you get people asking questions," said Goodacre. "You get people engaging with the subject matter and they think, 'that's interesting, I want to know more about that,' and they go and explore a bit more for themselves. I teach this stuff for a living, and I think the best kind of teaching is the one that gets people asking questions."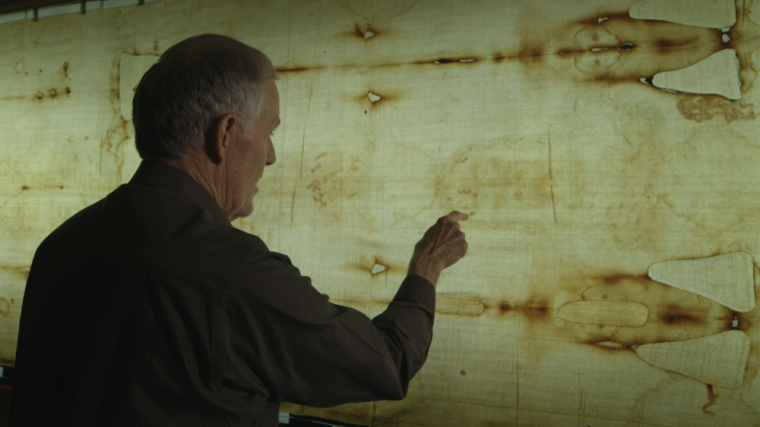 Viewers will also see the exploration of notable Gospel characters such as Mary Magdalene, Judas and John the Baptist. Also featured is Joseph of Arimathea and James, the brother of Jesus.
"Joseph of Arimathea is explored in Sunday's episode because he's the man who is responsible for burying Jesus, he's a fascinating figure," Goodacre said. "James, the brother of Jesus, is a little-known character to a lot of contemporary Christians because although he's present in the New Testament, he's not a major figure in the New Testament. But when you dig deeper, you realize that he was really important in the emerging history of the Christian movement."
The series comes amid a growing consumer appetite for faith-based films and television.
Last year, acclaimed actress and producer Roma Downey and Mark Burnett's "The Bible" miniseries reportedly became one of the "most watched" TV programs after drawing in a cumulative 50 million viewers. The 10-part miniseries scored a nod for three Primetime Emmy Awards.
"People's interest in Christianity and religion in general will never go away. As much as secularists might want to act as if there really is no academic interest in religion at all, it's just not the case," Goodacre explained. "People are fascinated by religion. I think also since things like "The Da Vinci Code," what happened is it showed a lot of people in the media that there is real thirst for good, informed comments about the Bible, about the emergence of Christianity. So I think the appetite's there."
"In America, there are a lot of people who are churchgoers and a lot of people who are on the fringes of going to church, so it appeals to all of those people. But I think also there are the agnostics and the atheists who are thinking, 'I want to explore this a bit more.'"
"Finding Jesus" premieres on CNN at 9 p.m. ET Sunday, March 1.