'Finding Jesus' Gets a Reboot; Explores Faith, Fact and Forgery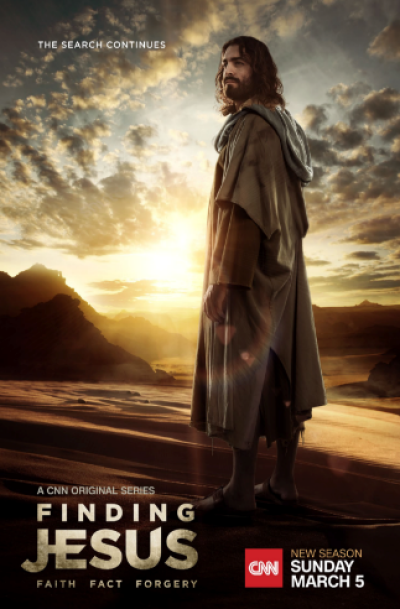 CNN's second season of "Finding Jesus" returns in March and goes further in the quest to discover Christ, this time exploring faith, fact and forgery.
The hit series first premiered last year and took the faith community by storm as well-known pastors, theologians, and scholars examined famous religious artifacts in hopes of bringing to life the places and people from the Bible who were touched by Jesus and the good news of his death, burial and resurrection.
The second installment will explore the childhood home of Jesus, the tomb of King Herod, the bones of St. Peter, relics believed to shed truth about doubting Thomas, the Pilate stone and the tomb of Lazarus.
The series will also feature commentary from some of the world's leading religious theologians and Christian leaders such as the Rev. A.R. Bernard (Christian Cultural Centre, New York), Erwin McManus (MOSAIC, Los Angeles), Father James Martin, SJ (Author, Jesus: A Pilgrimage), Bishop Minerva Carcaño (United Methodist Church), and more.
According to a statement shared with The Christian Post, "Finding Jesus: Faith, Fact Forgery" gives readers an opportunity to "relive Jesus' journey throughout the ancient world, the impact of his ministry, early church history, and why our faith is more meaningful than ever in our modern day world."
The series is set to premiere on Sunday, March 5 at 9 p.m. EST and a companion resource site has been created. The site will provide clips and sermon outlines for pastors and group discussions.
The trailer shows an actor playing Jesus quoting John 11:25 and John 18:37, which says, "I am the resurrection and the life. Whoever believes in me, though he die, yet shall he live," and "Everybody that belongs to the truth listens to my voice."
The CNN series was inspired by Finding Jesus the book by award-winning journalist and filmmaker David Gibson, co-authored with Michael Mckinley.
In a past interview with The Christian Post, season one guest Mark Goodacre, who serves as the professor of New Testament and Christian Origins in the Department of Religious Studies at Duke University, said viewers will have to decide whether to accept the findings in the series as fact or opinion.
"My hope certainly is that it (the show) will help educate people. The best kind of education is when you get people asking questions," Goodacre said. "You get people engaging with the subject matter and they think, 'that's interesting, I want to know more about that,' and they go and explore a bit more for themselves. I teach this stuff for a living, and I think the best kind of teaching is the one that gets people asking questions."
Goodacre maintained that people will always be interested in Christianity and religion.
"As much as secularists might want to act as if there really is no academic interest in religion at all, it's just not the case," Goodacre stated. "People are fascinated by religion. I think also since things like 'The Da Vinci Code,' what happened is it showed a lot of people in the media that there is real thirst for good, informed comments about the Bible, about the emergence of Christianity. So I think the appetite's there."
"Finding Jesus: Faith, Fact Forgery'" will come just in time for Lent and Easter in hopes of attracting people of faith and those seeking for truth. To find out more information about the season, visit the website.
Follow Jeannie Law on Twitter:
@jlawcp