Fired NewSpring Pastor Perry Noble Returns to Pulpit at Elevation Church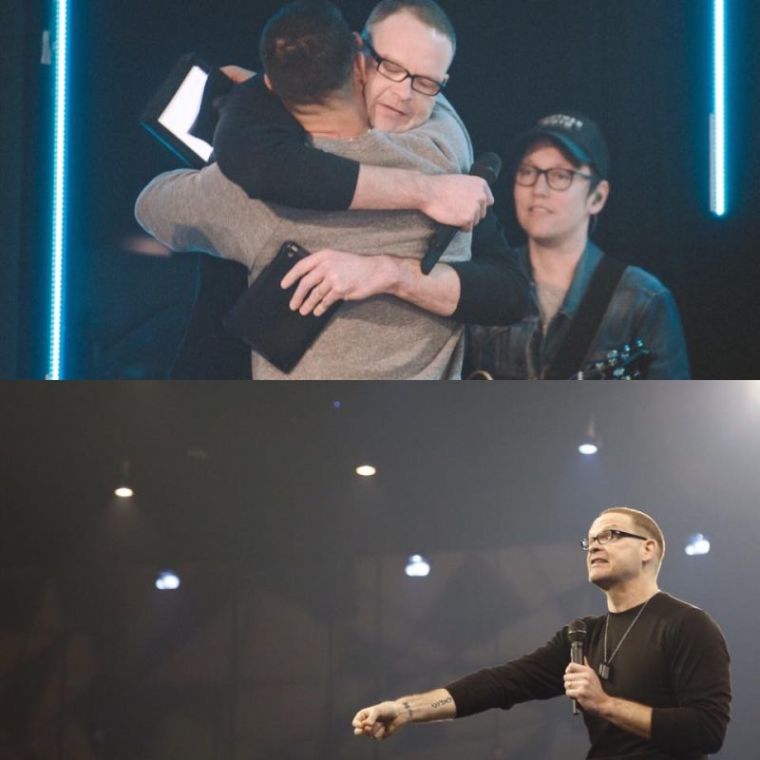 Just weeks after shooting down concerns that he was returning to ministry too soon after his July 2016 firing from NewSpring Church in South Carolina, megachurch founder Perry Noble returned to the pulpit at Elevation Church this past weekend with the blessing of his friend and confidante, Steven Furtick.
Noble revealed on Twitter Saturday that he preached at the 11-year anniversary celebration of the Furtick-led Elevation Church in North Carolina.
"Thank you @stevenfurtick for allowing me the honor of preaching at Elevation tonight - cannot wait to do it again tomorrow!!" Noble noted.
Noble later explained how honored he was to return to the pulpit again in a Facebook post and heaped praise on Furtick for standing with him during his dark time.
"In July of 2016 I thought I would never preach again! I allowed myself to be deceived by the enemy and depended on alcohol more than Jesus! However...during this entire time Steven Furtick hasn't been someone who 'had my back' but rather has stood by my side and been a source of encouragement, friendship and has been willing to tell me what I needed to hear," he said.
"Last night he allowed me the honor of returning to preaching on the stage at Elevation - and what I thought was dead came to life again. In life the 'who' that stands with you really does matter - and I am more thankful for Steven and Holly than they could ever imagine...and I'm looking so forward to being there again today," he said. "Jesus brings dead things back to life - if you are doubting or disbelieving I understand - I've been there; however, if you are bit dead then God is not done - His plans for you are still greater than you could have ever imagined!"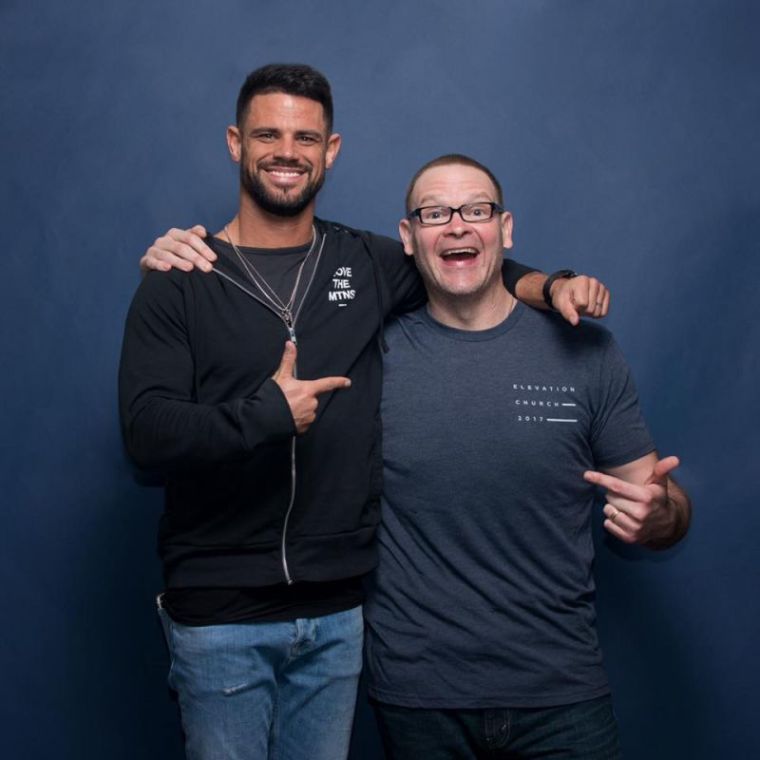 NewSpring Church, a popular megachurch in South Carolina with a weekly attendance of more than 30,000, announced last summer that Noble, the church's founding and then senior pastor, had been fired for alcohol abuse and other "unfortunate choices and decisions." He was also placed under psychiatric care.
Last month, he broached his comeback after successfully completing rehab, pointing out that there is biblical precedence for a quick return to ministry in the Apostles Peter and Paul who also made big mistakes but preached the Gospel soon after.
"Peter denied Christ, and 50 days later he preached the Gospel to Jerusalem," Noble noted.
"Paul, who was murdering Christians, comes to Christ and in Acts 9 immediately starts preaching the Gospel," he said.
"If God has put something in your heart, don't sit around and wait for the approval of people who don't believe in you in the first place. You stay up too late, and you do what God called you to do," he said.
On Sunday, after Noble preached at Elevation Church for the second time, Furtick shared on Facebook a photo of himself and Noble, whom he referred to as his "big brother."
Many of his congregants commenting on the photo said they were moved by Noble's message and it appears to have also been an emotional return for him.
"THANK YOU Pastor Steven for sharing Pastor Perry with us this morning! I was moved to tears when I saw him back on the stage to preach this morning, and blessed by the word he delivered," wrote Angie Rogers.
"Your introduction was the most emotional tribute and expression of love and grace! Thank you! I miss Pastor Perry so very much, it was wonderful to hear him today! Congratulations on 11 wonderful years! You and Holly are loved for the lives you have led to Christ at Elevation! The best is yet to come!" added Amy Richardson.
In 2014, when Noble was invited to speak at Elevation Church, Furtick praised him as a "faithful friend" who also served on Elevation Church's board of overseers since its inception.
"I asked him early when we were launching this church to be my big brother and here's the cool thing. You know how you could get people to believe in you once you've had a certain amount of success? It's not hard to get somebody to believe in you if what you're doing is working. But then there are people, I think of my mom, my wife and certain core team members of this church who believe in what they can't see in your life," he said.
"And they just believe in what God has put in you? Well Pastor Perry was, as I've told the church many times before, he's been here so many times. He's family around here," he added.