First Christian Chibok Schoolgirl Rescued After 2 Years of Being Enslaved by Boko Haram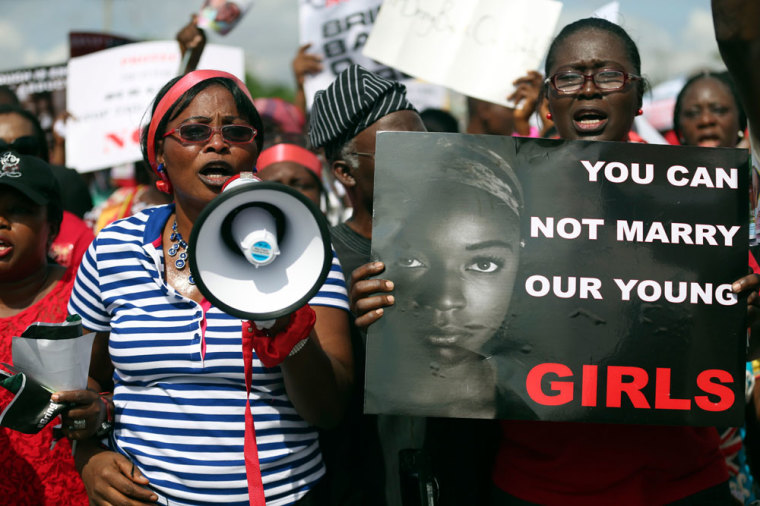 The first of the over 200 Christian schoolgirls from Chibok, Nigeria, kidnapped by terror group Boko Haram nearly two years ago, has been found with a baby and reunited with her family, igniting hope for the parents of the other girls as well.
International Christian Concern reported on Wednesday that the girl, identified as 19-year-old Amina Ali Nkeki, was found with a 4-month-old baby at the edge of the Sambisa Forest, one of Boko Haram's hideouts, which government officials have pinpointed as the likely location where the other girls are held too.
"She was saying ... all the Chibok girls are still there in the Sambisa except six of them that have already died," a Chibok community spokesman told the BBC News.
A man suspected of being a Boko Haram militant was found alongside the girl, claiming to be her husband. There have been fears that many of the captured girls have been married off and sold as child brides to Boko Haram fighters.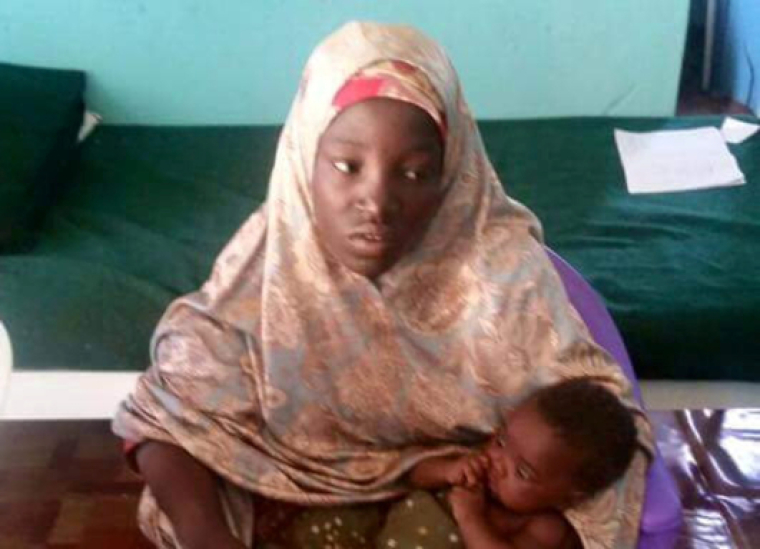 The kidnapping raid on a Chibok school in April 2014 prompted outrage across the country and sparked the #BringBackOurGirls movement, calling on the international community to get engaged in the plight of Nigerian Christians and ordinary citizens in the near seven-year offensive of Boko Haram.
The radical Islamic group has slaughtered thousands of Christians and Muslims who oppose its ways, seeking to bring down the government and drive out all followers of Christ from the country. Mass kidnappings of women and children have played a big part in its strategy, and the terror group has been suspected of forcing some of the kidnapped Chibok girls to carry out suicide bombings.
There were 276 schoolgirls initially reported to have been kidnapped by the terror group in Chibok, though dozens managed to escape during the raid itself. Nkeki is so far the first to be found that is known to have spent a significant amount of time in Boko Haram captivity.
ICC said that it "rejoices" that the girl has been discovered, as it brings fresh hope to the suffering Chibok community, which has faced numerous other terror raids since April 2014.
"ICC rejoices with the news of Amina being discovered. The tumultuous two years since her kidnapping have seen heightened hopes mixed with crushing despair that characterizes the fallout from persecution. We ask all concerned persons to continue to pray that more of the Chibok girls are found and, indeed, that all of Boko Haram's captives would be released," said ICC's regional manager for Africa, Troy Augustine.
BBC added that Nkeki, who had an emotional reunion with her family, is expected to travel to the capital Abuja on Thursday, where she will meet with Nigeria's President Muhammadu Buhari.
Buhari has vowed to drive out Boko Haram from Nigeria, though the terror group has continued carrying out suicide bombings throughout 2016.