First Transgender Child TV Actor to Appear on ABC's 'Modern Family'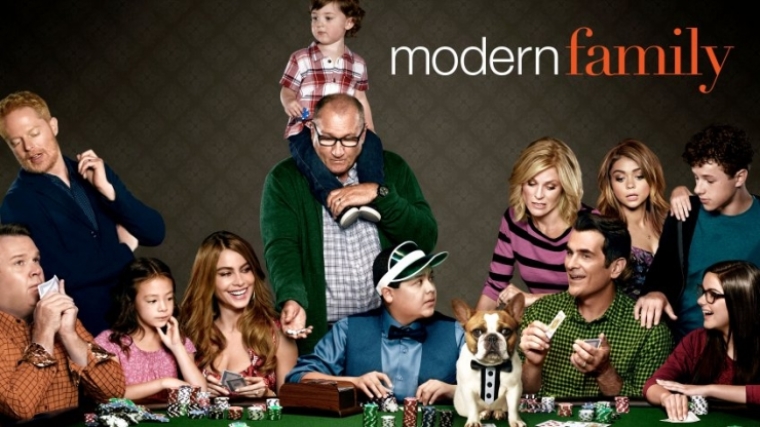 The first openly transgender child actor is set to feature in an upcoming episode for ABC's "Modern Family," according to reports.
Variety said that 8-year-old transgender actor Jackson Millarker was cast to play a transgendered child in the "A Stereotypical Day" episode, which will air on Wednesday.
"In the upcoming episode — entitled 'A Stereotypical Day' — parents Cameron 'Cam' (Eric Stonestreet) and Mitchell (Jesse Tyler Ferguson) permit their daughter Lily (Aubrey Anderson-Emmons) to have her transgender friend Tom over for a play-date," a description of the episode reads.
"Both parents are filled with pride that they have done well in raising an accepting and open-minded child. But that pride quickly diminishes when Lily insults her friend, which they use as a teachable moment."
Director Ryan Case posted a photo of Millarker on Instagram, calling the actor "wonderful."
"One of the many reasons I love being a part of this show," Case said.
The Telegraph pointed out that the show's producers have not yet revealed whether Millarker's appearance will be a one off, or if any further appearances are planned.
Other transgendered youth featured on television have been Jazz Jennings, who stars on the TLC show "I Am Jazz."
A book by the same name caused controversy last year after a guidance counselor at an elementary school in Maine read from the book to children.
One parent emailed conservative pundit Sean Hannity of Fox News in April 2015 to share their concerns about allowing children to be exposed to the book's ideas about sexuality.
"I feel like my thoughts, feelings and beliefs were completely ignored. ... My right as a parent to allow or not allow this discussion with my child was taken from me. It is very upsetting to me that I didn't have an option at all," wrote the parent, who wasn't named.
Allyn Hutton, superintendent of the school district Horace Mitchell Primary School of Kittery Point is under, said in a statement that parents deserve to be informed if a topic is considered sensitive.
"The whole culture at Mitchell School is about teaching tolerance and respect. The people presenting the lesson thought ['I Am Jazz'] was one more piece of teaching that lesson. In retrospect, we understand that toleration is tolerating people of all opinions," Hutton said at the time.