Five 'Black Holes' Stephen Hawking Didn't Envision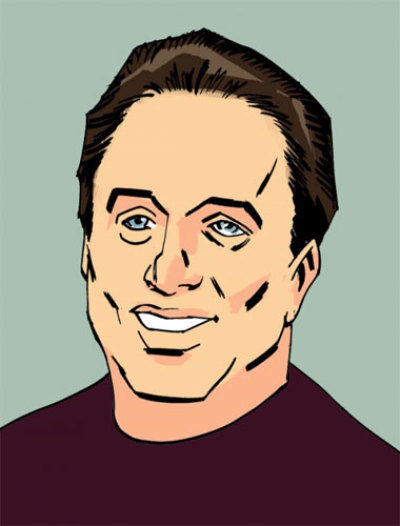 The solar eclipse of 2017 was a shadow of things to come, given the recent passing of two cosmic heavyweights. I am talking about the greatest evangelist and the greatest scientist of our time. Billy Graham and Stephen Hawking were luminous shooting stars leaving behind a glowing trail of natural and supernatural insights.
"Not since Albert Einstein has a scientist so captured the public imagination and endeared himself to tens of millions of people around the world," said Michio Kaku, a professor of theoretical physics at the City University of New York.
"In one of his best-known discoveries, Hawking determined that black holes are not truly black. Instead, they emit a faint haze of particles. Those particles came to be known as Hawking radiation."
In spite of his remarkable discovery, it does not appear that Hawking ever escaped the black hole of atheism. He said, "No one created the universe and no one directs our fate. This leads me to a profound realization that there probably is no heaven and no afterlife either."
In a 2014 interview, Hawking declared, "There is no God. I'm an atheist. Religion believes in miracles, but these are not compatible with science."
The timing of Hawking's death so close to Easter provides a stark contrast. While black holes are mysterious, Easter is miraculous. Christ's resurrection was a singularity of epic proportions. It was a historical event in spacetime when death was literally "swallowed up in victory." (1 Cor. 15:54)
The resurrection of Jesus Christ produced what is essentially a "white hole," so that everyone who enters through the "event horizon" of spiritual conversion has their sins washed away forever. Believers instantly become as "white as snow" in God's eyes through faith in Jesus. (Psalm 51:7; Rev. 7:13,14) The cross and the empty tomb combined to produce a supernova of sorts and a white hole in "the heavenly realms," (Eph. 2:6) and it is here that a believer's soul is secure in Christ today, tomorrow and forever.
In order to create a white hole that serves as a portal into paradise, Jesus Christ entered and exited five "black holes" Stephen Hawking didn't envision.
The first of these five black holes was the dark universe "in the beginning." (Genesis 1:1) "By Him (Christ) all things were created: things in heaven and on earth, visible and invisible." (Col. 1:16) And when "darkness was over the surface of the deep," God said, "Let there be light." (Genesis 1:2,3) Jesus entered this black hole and emerged with a remarkable invention, namely, light. (On a related issue, I address the mystery of the earth's age here, here, and here.)
Secondly, Christ entered the black hole of the cross. The Messiah's crucifixion earned our redemption (1 Cor. 6:20) as Jesus endured an excruciating death to wash away our sins by His blood. (Eph. 1:7) Whereas Stephen Hawking didn't sign up for the torment of Lou Gerig's disease, Christ willingly accepted the barbarism of the cross. The question of suffering and pain in this world is extremely difficult to grasp, but one thing is certain: God did not remain distant from our pain. Instead, the Lord entered our diseased world and chose to personally embrace the path of suffering. After proclaiming from the cross, "It is finished," (John 19:30) Jesus died and immediately exited the black hole of his brutal crucifixion.
Thirdly, Christ entered the black hole of hell itself sometime between His death and resurrection. "Christ was put to death in the body but made alive by the Spirit, through whom also He went and preached to the spirits in prison." (1 Peter 3:19) That is, Jesus descended into hell to proclaim His victory over sin, death and the devil. The apostle Peter described hell as a prison where God has placed fallen angels in "chains of darkness." (2 Peter 2:4) Thankfully, Jesus entered and exited the black hole of hell as a conquering King.
Fourthly, Christ entered the black hole of death and the tomb after being crucified for our sins. But the dark power of that black hole in the rock was unable to keep the Messiah down. It was there at the empty tomb "the angel said to the women, 'Do not be afraid, for I know that you are looking for Jesus, who was crucified. He is not here; He has risen just as He said.'" (Matthew 28:5,6) The Lord exited the black hole of death and the grave to provide everlasting life to everyone who trusts the Savior for salvation. Jesus said, "I am the resurrection and the life. He who believes in me will live, even though he dies; and whoever lives and believes in me will never die." (John 11:25,26)
And fifthly, Christ enters the black hole of a person's spirit when he is "born again" through faith in Jesus Christ. (John 3:3-7) Envision yourself the way Scripture describes you as consisting of body, soul and spirit. (1 Thess. 5:23) Your spirit is your inner being, and it is a black hole devoid of Christ prior to your conversion. (John 3:16, Eph. 2:8,9). Many today remain trapped in the black hole of unbelief. Since the gravitational pull of unbelief is too strong for any of us to overcome (1 Cor. 2:14), the Holy Spirit was sent into the world. He quickens man's spirit through faith in Christ and brings believers into a loving relationship with the Lord. (John 6:63, 1 Cor. 12:3)
It is thought that "most galaxies have a supermassive black hole at their heart." Likewise, human beings have a black hole at their core because of sin and unbelief. This doesn't mean of course that unbelievers are incapable of love and kindness toward others, but it does mean that unbelievers are unable to see Jesus for who He is and for what He has done to achieve our salvation.
Jesus said, "This is the verdict: Light has come into the world, but men loved darkness instead of light because their deeds were evil." (John 3:19) It is natural to be fascinated with black holes, but it is supernatural to love the light of Christ. Black holes are mysterious, while Christ's resurrection is miraculous!
The ashes of Stephen Hawking will be interred inside Westminster Abbey near the grave of Isaac Newton. Now there was a scientist for whom the distinction between theology and science "was not a divorce, much less a conflict." "Newton did not consider one to be sacred and the other secular, nor did Copernicus, Kepler, Galileo, or Pascal - all practicing Christians. Only later Enlightenment philosophy produced a model of 'warfare' between science and theology."
"On April Fools' Day in 1988, a modern science classic by Stephen Hawking was published. 'A Brief History of Time' set off a wave of public curiosity about humanity's place in the universe." And now 30 years later, April Fools' Day happens to land on Easter Sunday.
So is it foolish for man to accept not only the mysterious, but also the miraculous? Is it foolish to believe in Christ's promise of eternal life for all who trust Him as Savior? And is it foolish to believe Jesus entered and exited five black holes to secure our eternal redemption from sin and death?
Everlasting life in God's presence isn't only something a believer experiences after the body dies. It actually begins at the moment of spiritual conversion here on planet earth. That is, the moment a person's spirit passes through the event horizon of the only white hole in the universe.
When I wrote "The Mathematical Proof for Christianity Is Irrefutable," I realized that evidence alone is not enough to bring a person out of spiritual darkness. Spiritual conversion requires a step of faith into the light. Jesus said, "I am the light of the world. Whoever follows me will never walk in darkness, but will have the light of life." (John 8:12) In other words, Jesus can deliver you from every black hole that threatens your soul.
Stephen Hawking lived a courageous life in the midst of a horrible disease (ALS), and he was able to grasp some deep mysteries of the universe. Christ, on the other hand, created the universe, and is able to deliver everlasting life to those who accept Him as Savior. "It is appointed unto man once to die, and after that the judgment." (Hebrews 9:27) Everyone will spend eternity in one of two extreme destinations. While there may be 100 billion galaxies in the universe, there isn't a third option on the other side of the grave.
Stephen Hawking was a visionary who was gifted by our Creator with the intellect to discover and discern deep mysteries of the universe. This discernment, however, was limited to the natural realm due to Hawking's unbelief and his rejection of anything supernatural.
Likewise, it is natural for us to marvel at the intelligence of a brilliant scientist, but it is supernatural to marvel and bow down before the majesty of the One who entered five black holes and lived to talk about it. Christ alone is worthy of our praise, and His eternal kingdom will have no end, no darkness and no death.
Jesus pointed to this glorious place when telling the thief on the cross, "Today you will be with me in paradise." (Luke 23:43)
By the way, have you ever known Christ to lie?
With that in mind, you might want to seriously consider why Jesus spoke so often about heaven and hell. Here are several articles I have written on the topic:
"Is Your Name in Heaven's Reservation Book?"
"There Are No Atheists in Hell."
"God Will Save Anyone But Not Everyone."
I would love for you to meet my friend the King. You see, the Lord who created the heavens and the earth also has the astronomical capacity to love millions of believers one at a time. And it was the King of kings who laid down His life for His friends. Imagine that.