Fla. Church Donates Over 500 Live Christmas Trees to Families in Need After Setting Guinness World Record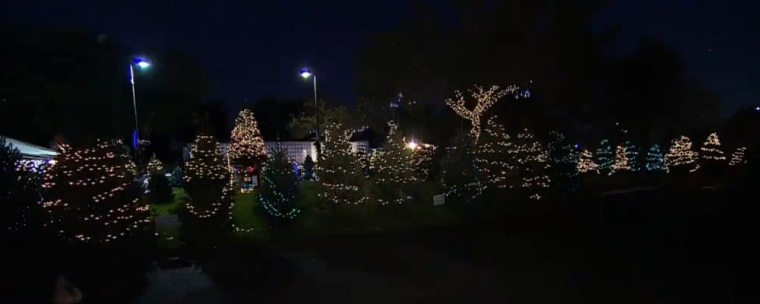 A Florida church has set a new Guinness World Record for the largest display of lit Christmas trees. Pembroke Pines' Oasis Church was certified as the record holder on Dec. 7 by judges who verified that, per the organization's rules, the 546 trees were lit simultaneously for at least 10 minutes.
Debby Brown, the church's director of women's and children's ministries, said the church originally acquired the trees with the intention of giving them away to people who could not afford to purchase their own this year.
"We saw how many people were out of a job or down on their luck," Brown told The Sun Sentenial. "We wanted to bring in more trees."
"We want to give hope to the community and those who feel lost," she added.
While Guinness did not have a world record for lit trees, it told the church that it would only certify it if it brought in at least 500 trees. Oasis ordered the trees from North Carolina, asking congregation members to sponsor a tree for $50 as a "missions outreach" to the community.
Following a "Tree of Hope" giveaway on Dec. 11, where roughly 200 of the trees were donated, Oasis pastor Guy Melton thanked his congregation on the church's Facebook page.
"Hundreds of moms and dads, boys and girls all over the Pines campus enjoying our 'Trees of Hope' and all the experience in a FREE private party just for them going home with a wrapped tree strapped to their car!" he wrote. "Yes our property looks like a hurricane hit it, with so many trees gone, but I see in every empty spot a family who has been loved, and shown grace and honor, a sliver of hope! The aches,pains, blisters and cuts this morning are a reminder Oasis is here for those who are hurting and to "Be HOPE" to those who have lost hope!"
Over the years, Oasis Church has made Christmas a significant part of its community presence, and since 1994 has hosted an annual "Oasis Christmas" event. In 2010, it set the record for the largest display of nativity sets with 2,150. It also has a light show with 500,000 lights across its campus. Oasis' Christmas celebration also includes a skating rink, nativity display with live animals and screens outdoor Christmas movies.
This year, the church has a gingerbread man decoration game, a train ride, and places where families can roast s'mores over a camp fire.