Florida bans Fed digital currency; Texas bill seeks to create gold-backed digital currency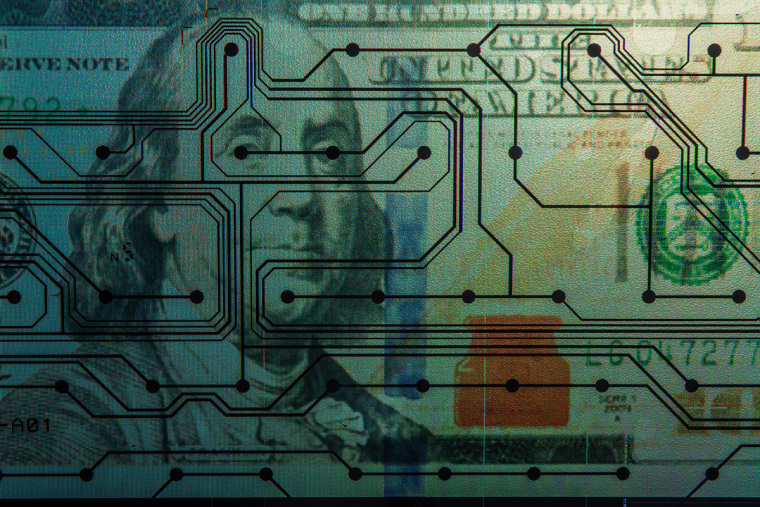 In COVID and currency, Florida and Texas always seem to buck the trend.
Florida has become the first state in the nation to ban the use of any federally adopted central bank digital currency (CBDC) by excluding it from the definition of money within Florida's Uniform Commercial Code.
Under Senate Bill 7054, which Gov. Ron DeSantis signed into law on May 12, both domestic and foreign-issued CBDCs are prohibited in order to "protect consumers against globalist efforts to adopt a worldwide digital currency."
"The government and large credit card companies should not have the power to shut off access to your hard-earned money because they disagree with your politics," DeSantis said in a statement.
The signing of SB7054 comes just over a year after President Joe Biden signed an executive order last March to explore the creation of a U.S. version of a CBDC, which is a digital form of a country's sovereign currency.
Part of the reason for SB7054, said DeSantis, was that any CBDC "aims to increase government control over people's finances, and we will not allow it."
In a statement, DeSantis warned that any federally sanctioned CBDC, as proposed by the Biden administration, would "diminish the role of community banks and credit unions in our financial system as CBDC currency would be a direct liability of the federal government, rather than of a chartered financial institution, shrinking market lending power.
"In Florida, we value personal freedom and won't allow self-interested elites to chip away at our liberty," he added.
While any Federal Reserve-backed digital currency won't be used in Florida anytime soon, Texas is also taking steps that would allow the state to issue its own digital currency backed not by the U.S. dollar but by gold.
Senate Bill 2334 would grant authority to the Texas comptroller to establish a digital currency backed by gold and to mint coins so that each unit of the digital currency would represent a particular fraction of a troy ounce of gold, the traditional unit of gold weight, according to the bill's text.
If passed, SB2334 would also authorize the state comptroller to contract with a private vendor to establish the digital currency, as well as "a means to ensure that a person who holds the digital currency may readily transfer or assign the digital currency to any other person by electronic means" for everyday use.
Those with digital currency accounts would see their balances fluctuate based on gold prices, which are currently around $2,000 per ounce.
While gold has been a trusted storage of wealth for millennia, it's usually considered as either insurance or an investment rather than for everyday commerce. 
But with central banks across the world increasing their gold reserves sharply in 2022 — up as much as 18% from the previous year — last year, the Federal Reserve of New York, along with other major banks, launched a pilot program for a digital dollar that will test the use of such tokens in the U.S. banking system.
If implemented, the CBDC is set to arrive sometime between 2025 and 2030, and analysts warn it could threaten financial middlemen, who earned $110 billion in transaction fees in 2020. 
Such proposals have raised fears — particularly among students of Bible prophecy — that America will soon be a completely cashless economy, but Chuck Bentley, CEO of Crown Financial Ministries, says those concerns might be overblown.
According to Bentley, since roughly one-third of all retail transactions in the U.S. are still conducted in cash, the implementation of a cashless economy is still likely a ways off.
"It is not likely that this will go away as quickly as we may think for a couple of reasons: retailers want to retain the customers who use cash, and policymakers want to be sure that the 'unbanked' are not discriminated against," he said.
Still, even in the event that a cashless economy were to become a reality, Bentley said Christians can prepare now by growing in wisdom and learning, as Scripture commands, to keep our lives free from the love of money.
"If we are ever forced to make a decision between operating in a cashless system and serving God, we will need to be prepared to lose all that we have to honor Christ above money," said Bentley.