Florida County Refuses to Change Invocation Policy Over Atheist Group's Pressure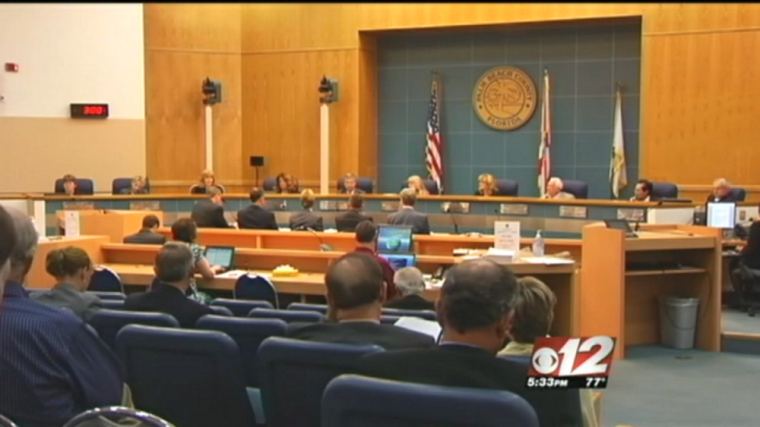 A county in Florida is refusing to change its invocation policy for public meetings in response to a Wisconsin-based atheist group's demand.
Denise Marie Nieman, an attorney for Palm Beach County, recently rejected the request of the Freedom From Religion Foundation to change the Board of Commissioners' policy for invocations. In a statement given to both The Christian Post and FFRF, Nieman wrote that the county's policy of having commissioners give invocations is constitutional.
"While I appreciate FFRF's position, it is not applicable to Palm Beach County's practice. The Commissioners' chosen invocation isn't a prayer in the traditional secular sense," said Nieman.
"It's a neutral, goodwill statement that has nothing to do with any specific belief sector and everything to do with a general statement that all humans can relate to regardless of who they worship in church or beyond."
Earlier this month, FFRF sent a letter of concern to Palm Beach County over their invocation policy, arguing that it violated the separation of church and state.
The FFRF letter came on behalf of Miami atheist Preston Smith, who requested to give a secular invocation at a recent Palm Beach commissioners' meeting only to be rejected.
In an interview with CP last week, Smith explained that "they have denied my request, opting instead to strictly allow the commissioners themselves to give (overtly Christian-themed) invocations."
"I consider this a monopoly of a certain religious viewpoint, the very opposite of the Supreme Court's intention," continued Smith.
Smith himself had garnered much attention in recent days for giving a secular invocation at the Lake Worth Commissioners meeting wherein all but one of the commissioners walked out.
In comments given to local media, Lake Worth Mayor Triolo explained that the walkout was less about the invocation than it was about an inflammatory posting by Smith on Twitter.
"I didn't leave because Mr. Smith is an atheist, I left because of his alleged tweet," said Triolo to WPTV Channel 5. "Free speech works both ways … You can say what you want and I can choose to leave."
FFRF attorney Andrew Seidel had sent a letter of concern in early December to Palm Beach regarding their refusal to have Smith give an invocation.
"Local government officials should not be in the business of writing and offering prayers themselves," wrote Seidel to Palm Beach County attorney Nieman. "It is inappropriate and coercive for Commission members to direct meeting attendees to rise or otherwise show deference to the invocations."
In the letter, Seidel cited the recent U.S. Supreme Court decision Town of Greece vs. Galloway, wherein the court ruled local governments could have sectarian prayers at open public meetings.
"The Court in Galloway only approved opening a neutral forum for others, including non-Christians and atheists, to give invocations," Seidel stated.