Florida Judge Dismisses Atheist Group's Lawsuit Against School District Over Bible Distribution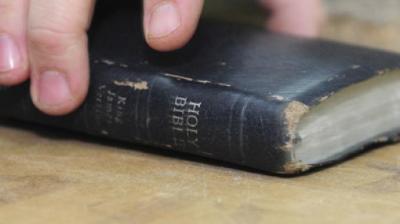 A federal judge this week threw out a lawsuit by a local atheist group against the Orange County school district in Florida. The atheist group had sued the district for censoring some of its reading materials meant to be distributed to students.
Senior Judge Kendall Sharpe wrote in his opinion that he decided to throw out the lawsuit due to a change in school policy. The local atheist group Central Florida Freethought Community (CFFC) had previously sued the Orange County school district, accusing it of discrimination and violation of free speech after it had refused to allow the atheist group to distribute certain books on school campuses.
The atheist group argued that because the World Changers of Florida evangelical group was able to distribute Bibles without censorship, it too should be allowed to distribute the books it chooses. The school had deemed one of the atheist group's books, entitled An X-Rated Book: Sex & Obscenity In The Bible, as inappropriate.
Since the atheist group, along with the Freedom From Religion Foundation, filed their lawsuit in 2013, the Orange County school district has amended its policy to allow the group to distribute the previously-censored reading materials during the 2014 school year. For this reason, Judge Sharpe argued that the lawsuit was moot as the situation had already been resolved.
David Williamson, founder of the CFFC, said in a press release that as a result of Monday's ruling, his atheist group plans to distribute more reading materials at the eleven public high schools in the district that had previously censored the atheist literature.
"We intend to give out a lot more literature to educate students about atheism and the importance of keeping religion out of public schools. We are even designing new materials specifically for students and families in Orange County," Williamson said.
Dan Barker, co-president of the FFRF, added in a statement that although his group may appeal some aspects of Monday's decision, he is pleased that the group will be able to freely distribute materials in the future.
"We consider this a victory. The court has said that the school district is allowing all the materials that were initially prohibited," Barker said. "We disagree with how the court and the school district chose to handle this clear-cut discrimination, so we'll likely be appealing on some issues, but overall, it's a win."
Woody Rodriguez, attorney for the Orange County school district, told the Orlando Sentinel that Monday's court decision proves the district has done everything in its power to accommodate the Central Florida Freethought Community.
"From our standpoint, the court has certainly validated that we have gone above and beyond," Rodriguez said.