Florida on Path to Declare Pornography a 'Public Health Crisis'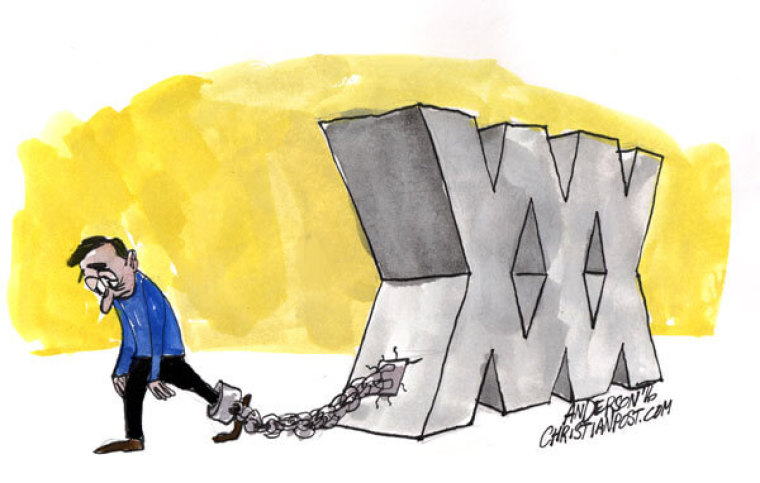 Florida is proposing a resolution to declare pornography a public health crisis given its ties to human trafficking and domestic violence.
The resolution, which is being proposed in both houses of the Florida state legislature, says pornography is "creating a public health crisis" that is contributing to the hypersexualization of children and teenagers. The resolution warns of porn's addictive nature, outlines the physical and psychological risks and dangers in porn consumption, notes how it objectifies men and women, and damages families and relationships.
"After having several conversations with people involved in the fight against human trafficking over the past several years, it is becoming more apparent that there is a direct link between the use of pornography and the demand for paid sex," said state Rep. Ross Spano in an interview Monday with The Christian Post.
So far, no Democrats have signed on as cosponsors but he anticipates working with them on this just as he has in previous years on legislation aimed at combating human trafficking, he told CP.
States like Utah, South Dakota, and Virginia have all passed resolutions calling the proliferation of porn a public health crisis in recent months. Spano believes such a resolution is necessary in Florida for several reasons, but "chiefly to bring awareness to the harmful effects pornography has on people, especially our children."
"Whether it is the link to human trafficking, the link to increased domestic violence, or the changes it causes in one's mental and emotional state, it is a discussion we need to have as leaders," he said, "however uncomfortable it may be."
Kelli Stargel, a Republican who represents the Lakeland area of central Florida in the state Senate, is sponsoring the resolution in the upper chamber. Stargel told CP in a phone interview Monday that she finds the initiative necessary, especially because of how ubiquitous pornography is now. Years ago one would have to visit a seedy store to buy it, but porn is now free and readily available online, she said.
"I think the timing [for this resolution] is important now," Stargel said of the current cultural moment, referring to the deluge of sexual assault allegations being leveled against influential people in many spheres of society.
"Honestly, I feel like we may even be a little late," she added.
But the social ills of sexual abuse, trafficking, and everything else in between "all point back to this culture of early exposure to pornography, either intended or unintended," Stargel said.
The measure is being backed by groups dedicated to fighting sexual exploitation, such as the National Center on Sexual Exploitation, Internet accountability group Covenant Eyes, and the Trafficking in America Task Force, among others.
Jay Dennis, who has been a Baptist pastor for 38 years and led the Church at the Mall in Lakeland for 21 years before his retirement, believes this state resolution comes at a spiritually significant time.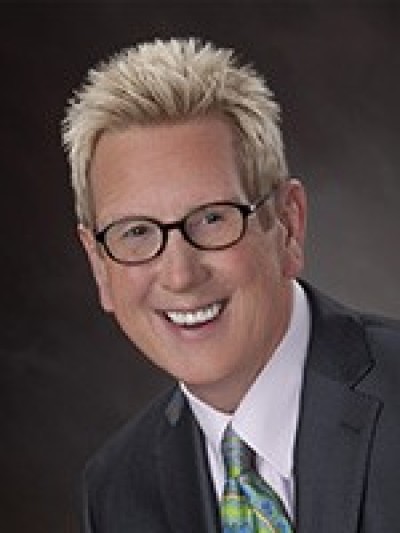 Dennis, who leads Join1Million — a group that is also supporting the resolution — and Wingman Men's Ministry, a ministry aimed at helping men break porn habits and live their lives free from porn, has been rallying church leaders and Florida pastors to get behind the resolution.
"This is the most unique moment that I have seen," Dennis said of the vast support among Christian leaders for this in a CP phone interview Monday.
"It's the only issue that I think that can bring people of faith and moral concern together. The beauty of this is that is involving everyone. And I don't know of any other subject in our culture that could do this. And we better not blow it as the Church."
He advises pastors that as they approach this issue they will likely be working with people they don't agree with politically, but to stay on the subject and not get beyond that into other issues where disagreement is deep. "We all agree that pornography is harmful," he said, and now is not the time to be reluctant.
"Who would have thought that it would be the state legislatures that are knocking on the doors of the church? Who would have thought that Pamela Anderson and Russell Brand would be the people saying to the Church 'Wake up.'"
"You're seeing culture say to the Church, 'You'd better deal with this.'"