Florida Pastor Forced to Flee Naked After Parishioner Finds Him in Bed With Wife
The Rev. O. Jermaine Simmons Sr., pastor of the popular Jacob Chapel Baptist Church in Tallahassee, Florida, who recently authored a book focused on issues of godly manhood, was sent running for his life last Tuesday after one of his parishioners found him in bed with his wife.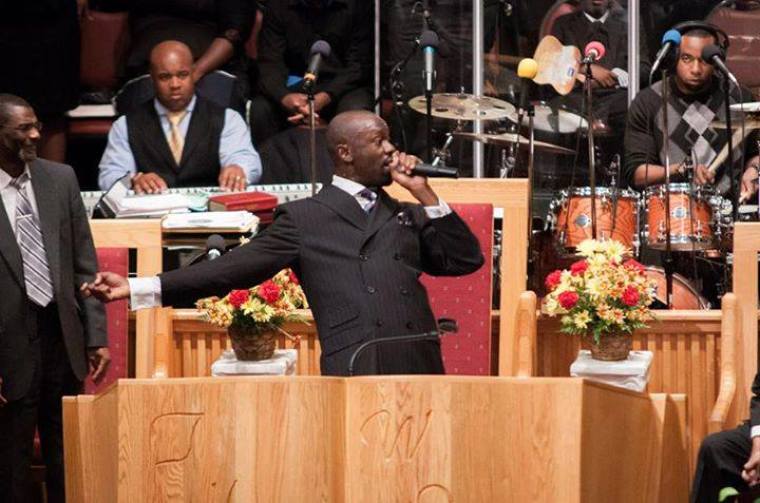 A report from the Tallahassee Police Department acquired by The Christian Post said Simmons, 37, who is married with one child according to his church's website, was caught in bed with Claynisha Stephens, 34, by the woman's husband, Benjamin Stephens III. Both Claynisha and Benjamin are his parishioners.
The pastor, according to the police report, declined to press charges against Claynisha's husband, but Claynisha has indicated in a sworn statement that she will be pressing charges against her husband. It was unclear on Monday afternoon if she had acted on that statement.
Claynisha, who has been married for seven years, told police that she first met Simmons in 2014, but "they have been establishing a relationship" as of October 2016.
Last Tuesday, she said, Simmons came over to the home she shares with her husband and their children so they could "talk over starting a business, patents and trademarks, and providing less fortunate kids with clothes and shoes."
During the meeting, she said they started having sex. While they were engaged, her 6-year-old son's school was trying to get in touch with her to pick him up. Since she did not answer, the school reached out to the boy's father.
Benjamin picked up their son and headed home only to discover his wife engaged with Simmons in their oldest daughter's bedroom.
Benjamin reportedly screamed "I'm gonna kill him," and went to the couple's bedroom to retrieve a small handgun.
On hearing the threat, the frightened pastor fled the couple's home naked without waiting to see what would happen. The enraged husband attempted to chase after the pastor but his wife stepped in front of him and begged him not to kill her lover in front of their son.
She told police that her husband decided against shooting her because her son was present. She explained that she tried to gather the pastor's clothes to return them to him but her husband took the clothes and said he would drop them off at the church.
Claynisha said her husband stated that he "should have shot Simmons and expose him." He also threatened to expose him on Facebook and show up at church on Sunday to "make a statement." She said she pleaded with her husband not to make a statement to the church because it would make their pastor "look bad." Her husband allegedly told her to "shut up" while still waving the handgun around but not directly at her.
The frightened pastor had one of his other parishioners pick him up from where he was hiding and indicated that along with all his clothes, Claynisha's husband had taken his car keys, wallet, business keys and other personal effects.
Police were eventually able to arrange for the return of the pastor's belongings.
The Christian Post reached out to Jacob Chapel on Monday and was told that Simmons remained the pastor of the church. When asked if any action had been taken against him regarding the incident, an official who did not identify herself declined to comment.
A former parishioner, who wished to remain anonymous, told CP that Simmons and his church had done a lot of good in the community prior to the incident.
"Before this incident and that pastor — that church has done a lot of good throughout that community. [The church] helped people with bills, helped people find jobs, helped people get off drugs. There has been a lot of positive things done in this church," he said.
According to the church's website, Simmons is the ninth pastor of the more than 80-year-old Jacob Chapel and he is also a fourth generation pastor and former public school teacher.
Since his arrival at the church in 2005, more than "4,000 souls have been added to the Body of Christ and the local church."
"Under Pastor Simmons' leadership, Jacob Chapel has literally fed the hungry, clothed the naked, ministered to those in prisons, and built houses for those without shelter. It is the message of the Cross, the death, the burial, and the resurrection of Christ from the grave which continues to fuel the fire that burns within this passionate preacher and teacher," the church said.
In his new book I Need a Man published in 2016, Simmons offers a fresh, down-to-Earth perspective on the issues of godly manhood, mentoring, and identity.
"You cannot know who you are, nor can you discover what you were called to do in this world outside of the context of your Creator — attempting to define mankind outside of a biblical context is like trying to understand an iPhone without Steve Jobs' input," he said.