Trump Starting Talks With Netanyahu to Move US Embassy to Jerusalem?
Trump Starting Talks With Netanyahu to Move US Embassy to Jerusalem?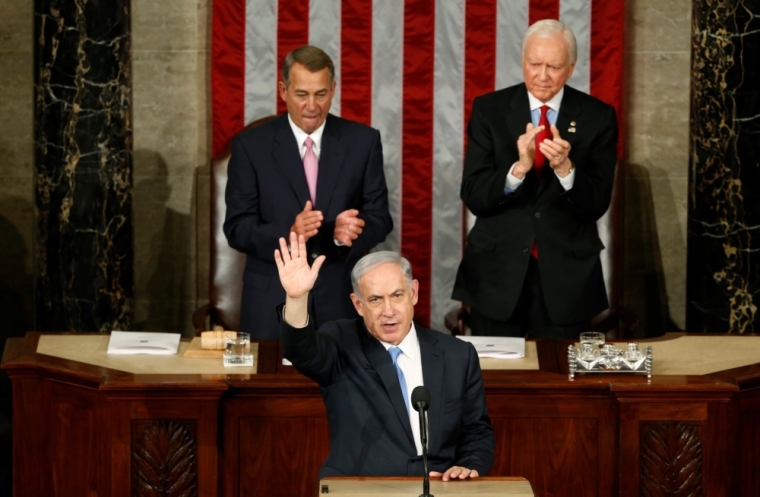 President Donald Trump spoke to Israeli Prime Minister Benjamin Netanyahu by phone and invited him to visit Washington in early February, according to the White House, which also said that a discussion has begun over whether to move the U.S. embassy in Israel from Tel Aviv to Jerusalem.
"We are at the very beginning stages of even discussing this subject," White House Press Secretary Sean Spicer said in a statement Sunday, according to Reuters.
Speaking with Netanyahu for the first time since taking office Friday, Trump assured him of his "unprecedented commitment to Israel's security."
"The president and the prime minister agreed to continue to closely consult on a range of regional issues, including addressing the threats posed by Iran," the statement reads.
U.S. allies Saudi Arabia, Jordan, Egypt and some other countries in the Middle East are against Washington moving the embassy to Jerusalem, which Israel calls its eternal capital, but Palestinians also lay claim to the land.
The Jerusalem Embassy Act of 1995 states that "Jerusalem should be recognized as the capital of the State of Israel and the United States Embassy in Israel should be established in Jerusalem no later than May 31, 1999." However, the legislation allows the President to implement six-month waivers, as has been happening since 1995.
Last month, Trump's appointee for Ambassador to Israel, David Friedman, said, "I intend to work tirelessly to strengthen the unbreakable bond between our two countries and advance the cause of peace within the region, and look forward to doing this from the U.S. embassy in Israel's eternal capital, Jerusalem."
Trump's senior aide Kellyanne Conway also said last month that moving the embassy to Jerusalem is a "very big priority."
"He made it very clear during the campaign, Hugh, and as president-elect I've heard him repeat it several times privately, if not publicly," Conway told conservative radio host Hugh Hewitt.
Former President Barack Obama and former Sec. of State John Kerry last month failed to veto a United Nations resolution condemning Israeli settlements in Palestinian territory East of Jerusalem. Outspoken Texas megachurch pastor Robert Jeffress accused the two of putting America on the "wrong side of God."
Israel on Sunday approved building permits for hundreds of homes in three East Jerusalem settlements in expectation that Trump will roll back on the previous administration's criticism of such projects, according to the newswire.