for KING & COUNTRY Break Into Film Industry With Upcoming Human Trafficking Drama
for KING & COUNTRY Break Into Film Industry With Upcoming Human Trafficking Drama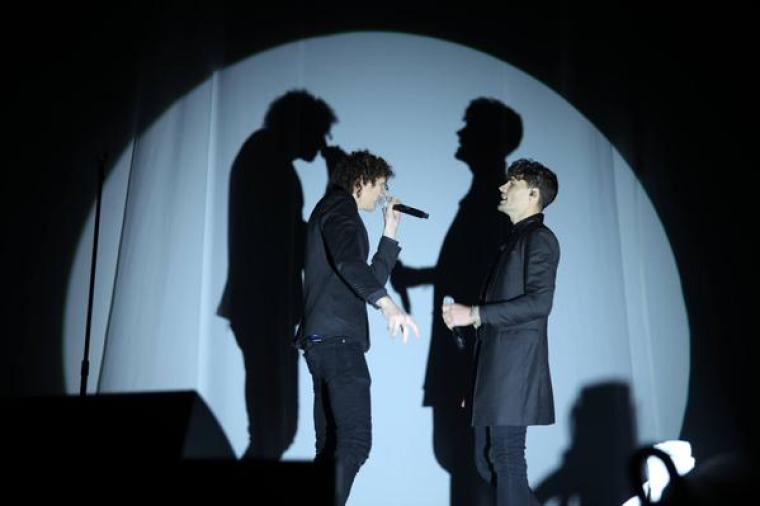 From selling out shows to stopping the sale of human beings, Christian rock duo for KING & COUNTRY are showing the world a different side of them in their upcoming movie Priceless.
The Grammy-winning brothers Joel and Luke Smallbone will act as supervising producers in the upcoming film that tells a redemptive love story set in the world of human trafficking. After touring the world and being welcomed into the ears of countless Christian pop music fans, viewers will witness Joel's big screen debut next fall.
Joel will transform into a man name James Stevenson on the silver screen. There he will fight for the heart of a woman who is caught up in human trafficking.
In a newsletter sent to fans, for KING & COUNTRY detailed the premise of the movie which was filmed in New Mexico.
"It's a story of James Stevenson, a man of extremes, who gets thrown into the dark world of human trafficking," the message reads. "Can the love, strength, and faith of a woman redefine his past and change the course of his future? This unlikely hero must risk it all to shut down the trafficking ring and save the girl he's falling in love with. -Joel and Luke."
Aside from Joel, the film features a star-studded cast that includes Bianca Santos ("The Duff"), Jim Parrack ("True Blood"), and David Koechner ("Anchorman"). While the script was written by
Chris Dowling and Tyler Poelle, the Smallbone brothers came together behind the scenes in the form of Ben Smallbone directing and Dave Smallbone producing along with Luke, Jim Burleson and Steve Barnett.
The film is a fusion of multiple concepts, after Ben Smallbone filmed a documentary about a pimp who later became a human trafficking rescuer. This story was later melded with one written by Joel, Luke and Ben, who teamed up with Jacob "Cubbie" Fink.
While these two stories blended together to form a movie, for KING & COUNTRY was also inspired by a deep rooted respect for women.
"Since the inception of for King & Country, Luke and I have felt passionately about healthy relationships," Joel Smallbone said in The Tennessean report. "It reminds us as men to be chivalrous and honor women for all their beauty and abilities."
While the film is still being edited, the band could not contain their excitement for being a part of the project.
"The Priceless Movement has been part of the band ever since the beginning, and now to be working on a film that continues the story is thrilling! We, and our brother/director Ben, are still in the thick of editing and scoring, but couldn't wait any longer to show you a snippet," for KING& COUNTRY's Instagram reads. "The film scheduled to hits theaters Fall of 2016, but in the meantime, here's a taste of what's to come!!"
That taste came in the form of a one minute teaser trailer for the film, which features high action gun fighting infused scenes that show Joel racing to help the woman he loves. The movie by Radiate Films is slated for a 2016 release.
The band previously spoke with The Christian Post  about learning to lean on their faith at a young age. The duo are two of seven children who moved from Australia to Nashville, Tennessee, when their concert promoter father fell on tough times.
"He and my mother then took a leap of faith and moved to Tennessee. We lived in a house with no furniture, slept on beds made of clothing, and found ourselves sitting in a circle praying for any and everything, because we had nothing," Joel recalled to CP. "But it was in that time that God did some miraculous things."
For more information about "Priceless" please visit www.pricelessthemovie.com.