Matthew West, for King & Country Headline 2016 Winter Jam Tour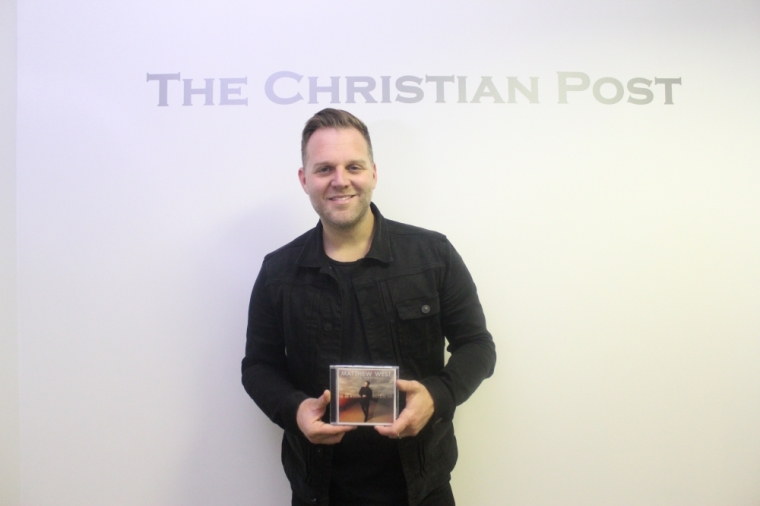 The iconic Winter Jam Tour Spectacular will return next year with some familiar faces co-headlining the biggest Christian music tour in the world — Matthew West and for KING & COUNTRY.
Announced Monday evening at Nashville's Sudekum Planetarium, the 2016 lineup will feature Crowder, RED, Sidewalk Prophets, NewSong, KB, Tedashii, Trip Lee, Lauren Daigle and evangelist Tony Nolan.
Winter Jam founder NewSong, as well as a number of participating performers, expressed excitement for the upcoming shows that will begin Jan. 2 in Charleston, West Virginia before hitting close to 50 venues across the country and ending April 3 in Louisville, Kentucky.
"I am amazed during each Winter Jam how God brings together just the right artists to accomplish His plans," Eddie Carswell, Winter Jam creator and founding member of NewSong, said in a statement obtained by The Christian Post. "All of the performers announced tonight have a heart for ministry, which is what this tour has been about from the very beginning."
Grammy-nominated co-headliner Matthew West took to Twitter to express his excitement for next year's Winter Jam event.
"It's official, I'm going to be on Winter Jam 2016 traveling all across the country with some amazing artists and I hope to see you," West wrote. "I hope you're as excited as I am and I'll see you at Winter Jam 2016!"
While both for King & Country and RED tweeted that they were "thrilled" to be a part of the Winter Jam Tour Spectacular again, evangelist Tony Nolan directly responded to a number of followers on Twitter about his plans for the show.
According to Nolan, he will be "Preaching a different [message] each night this year" and will share each of them on his app. He answered many of his followers on Twitter with messages like, "Let's reach some people for Jesus!!! " and "Bring a friend so God can bring her in!"
While the Pre-Jam Party will also be on-hand to showcase musical talents like Stars Go Dim and We Are Messengers, it is the actual Winter Jam Tour that has ranked among the top first-quarter tours in the world. The tour began in 1995 with its founder and host NewSong, who will also perform next year.
After 20 years, the Winter Jam Tour still proves to be successful. This year the festival pulled in over 600,000 people at 47 shows, breaking previous attendance records. Although Newboys is not slated to perform at the show in 2016, the band's drummer, Duncan Phillips, spoke to CP earlier this year about what makes the event so great for artists.
"We play Winter Jam every couple of years. Winter Jam is typically the biggest tour to go out of any quarter of any year," Phillips told CP. "It's the biggest tour in the world. You get to play in front of about 600-700 thousand people over four months. People really do come out and support. It's fun."
Now that artists and concert goers alike are gearing up for another big tour, Newsong took to Twitter to ask, "Who is ready for #winterjam 2016!?"
For more information about Winter Jam 2016, please click here.