For King & Country's Luke Smallbone Officially in Remission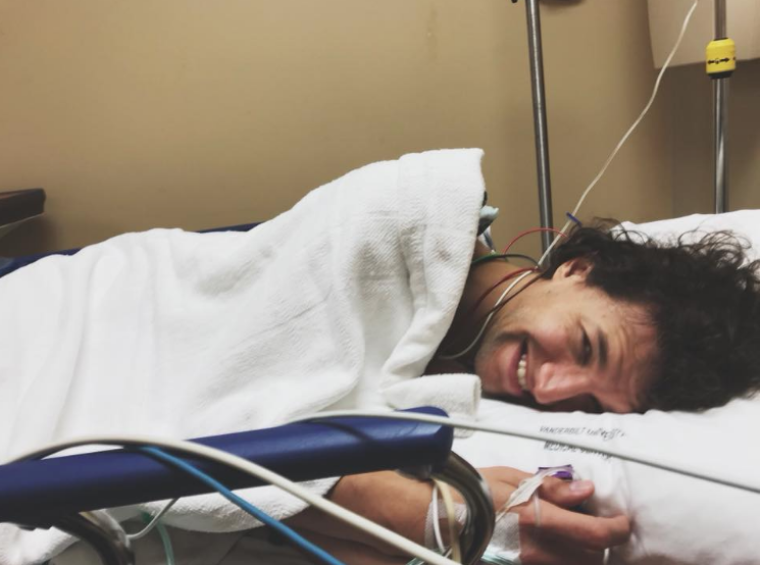 Luke Smallbone is revealing how he found joy after a five-year battle with ulcerative colitis that didn't go into remission until last week.
Smallbone, one-half of the Christian music duo For King & Country, took to Facebook last week to open up about the inflammatory bowel disease that he has been living with for years. He posted a picture of himself in a hospital bed, reflecting on how he found joy in the midst of his health struggles.
"For the last 5 years, I've hoped to hear a doctor say, 'Luke, you're in remission' but that statement has eluded me up until 2 days ago. This picture was taken shortly after I woke from a small procedure that confirmed that remission has taken place," Luke wrote. "I used to wonder why I got sick but I don't anymore. It's been the single greatest tool in teaching me about the grace of Jesus and because of that, this disease is something I can't help but thank God for."
He went on to add, "It's taught me, JOY!"
Luke's brother, Joel, previously told The Tennessean that he thought the disease would take his fellow band member's life. When Joel was on his honeymoon in 2013, he learned that Luke was in critical condition due to his ulcerative colitis.
"Here I am, so thrilled to be married to this wonderful woman. And now, I'm overcome with sadness and fear," Joel recalled. "I was afraid I was going to lose my best friend, my brother, my partner."
Luke had to miss three months of tour dates with his brother and Joel recalled the emotional time when he was a solo act.
"I'd never played a show without him before. We have a time before the show, we say a prayer, read an inspirational word," he said. "I remember, we asked our drummer to pray. I don't remember any of us being more tearful than that."