Forced Marriages: A Case of 'Happily Never After'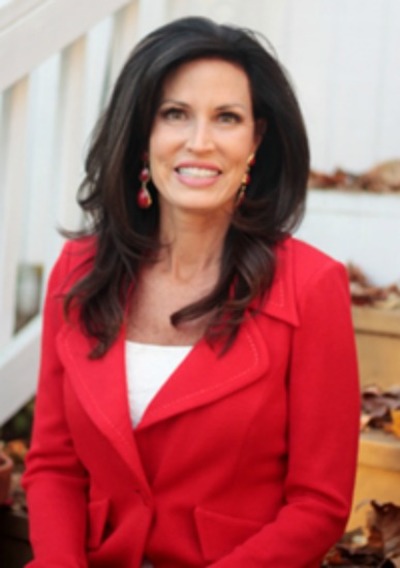 Twenty: the number of minutes that Esther had to meet her husband before she was engaged and married off by her parents. Seventeen: the age that Esther was when she was married. Ten: the number of years that Esther was abused by her "husband." During that span of time, not only did he rape her, but he allowed other men to rape her as well.
As a mother, my heart breaks for young women like Esther. My daughter is 17, and her current worries are over things like graduation and prepping for her first year of college. A forced, abusive relationship is the furthest concern from my daughter's mind. Yet, at her age (and even younger), some girls are literally fearing for their lives. The sickest part about Esther's story is that it was perpetrated by the people that a young girl should be able to trust: her family.
Or there is the story of Ali Irsan, a Jordanian immigrant to Houston, who together with his wife and son was charged with capital murder. Apparently, the family gunned down an Iranian activist because she was thought to have played a role in their daughter's conversion to Christianity. Irsan was also charged with killing Coty Beavers, his daughter's husband. According to Harris County District Attorney Devon Anderson,
"Nesreen Irsan would not succumb to her father's complete domination and rule of her. And she left his home without his permission and went into hiding. … These two murders are linked by the belief on the defendant's part that his honor as a father and a Muslim has been violated by his daughter, who defied his rule and married a Christian man."
Both of these stories are cases of honor violence in which families felt they were justified in committing despicable activities in the name of restoring the family's honor — and they both occurred on American soil.
It is the duty of the leader of the free world to stand up to this horrific injustice. But in order for the American people to be effective, we must first understand the heartbreaking problem. Americans are simply unaware of what's happening right under our noses.
What is honor violence exactly? Honor violence is the cultural or religious practice in which the perpetrator (typically the family) believes that the victim has acted in violation of their cultural or religious norms, and in doing so, has brought shame or dishonor on the family. They believe that the only way to reinstate the family name is to abuse or even kill that member. Honor violence is often committed by the husband, father, or brother of the victim, and the perpetrators honestly believe that they are justified in their actions. Perpetrators often testify that the victims were too "Westernized," but the real issue is about control that takes many insidious forms.
Esther's forced marriage is a form of subjugation that plagues many young women and some men in America. It is important to distinguish between forced marriage and a consensual, arranged marriage. The former is a young person, often a child, has no say in the matter. Sometimes young girls are forced to marry a relative or a man who is much older. One study showed that 3,000 known or suspected forced marriages occurred in the U.S. over a two-year period. There is currently no law against forced marriage in the U.S.
Forced marriage can sometimes take on a less obvious, more coercive form. A more recent example is that of Mariam, a sixth grader whose parents had pressured her into a marriage through emotional tactics.
Because Mariam was not abused physically, she had a hard time getting help. Parents may use intimidation such as incessant crying or threatening to kill themselves.
Yet another violent practice that must be dealt with is female genital mutilation (FGM). This grotesque act involves the partial or total removal of the external female genitalia or other injury to the female genital organs. The procedure is often done to "safeguard" a young woman's virginity until marriage, as it often makes sexual intercourse and childbearing excruciating. According to sources, this process has been carried out using objects like scissors, broken glass, or razor blades and can lead to obvious psychological problems as well as increased susceptibility to infection and other physical complications. The Centers for Disease Control and Prevention estimates that 513,000 women and girls are at risk of FGM in the U.S.
That said, law enforcement cannot criminalize cases of honor violence, let alone recognize them, without a system in place to designate them as such. Unfortunately, honor crimes are being lumped in with domestic violence, simply because law enforcement does not have the training or the lexicon to properly categorize them. We can listen to stories like Esther's or Nesreen's and pretend they are not true. But at the end of the day, this is reality, and these women have no one to fight for them. We may have limited ability to stop these practices in other countries, but we should be able to eventually wipe out these practices in our own.
This will take a threefold initiative. First, Americans — neighbors, schools, teachers, counselors, pastors, etc. — must be educated on the definition and types of honor violence and how to recognize potential cases. More specifically, Christians are called to both prayer and action, and we must never undervalue the power of interceding on behalf of the victims of honor violence both before God and with law enforcement.
Second, law enforcement must undergo special training on how to recognize and charge perpetrators with honor crimes under current law. Finally, new laws must be set in place to correctly distinguish and criminalize honor crimes. In the case of forced marriage, law enforcement must penalize all types of coercion — regardless of whether it is emotional or physical. Similar to forced marriage, FGM is currently not a crime in 26 out of the 50 states. That number is outrageous. Justice demands that these practices be both punished and stigmatized.
These young women — and even some men — do not have an advocate in their corner. This is our opportunity "to speak for the least of these." True honor means loving and serving those who are weak.
Penny Young Nance is the president of Concerned Women for America (CWA) and CWALAC. Nance most recently served as President of Nance and Associates and as Special Advisor for the Federal Communications Commission (FCC), where she advised the Chairman and the Commissioners on media and social issues. Before joining the FCC, Nance was founder and President of the Kids First Coalition, a non-profit organization focused on educating Capitol Hill, the media, and the public on a variety of issues related to children.