Forgotten Palestinian Christians Are Fighting to Survive in Land Where Jesus Lived and Died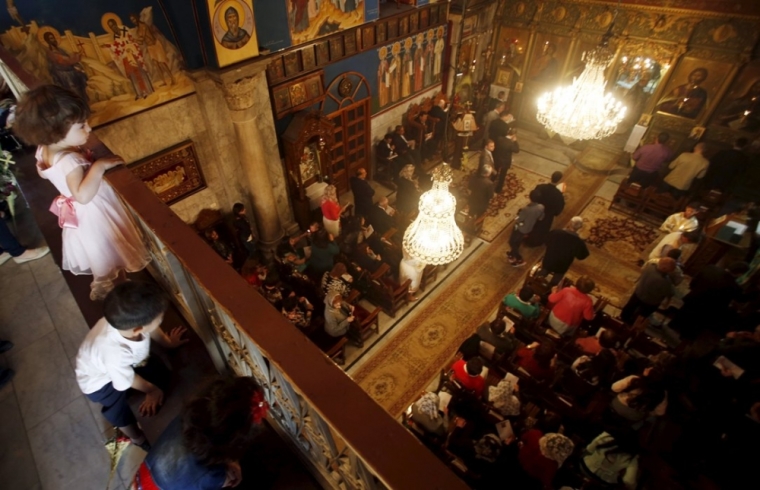 An evangelical ministry has said that in the midst of all the turmoil surrounding Jerusalem and Gaza, a dwindling number of Palestinian Christians are fighting to survive in the land where Jesus Christ was born and sacrificed Himself for the world.
"We all need Christ, but in Palestine, it's the land of Christ, and that's an issue and a problem, and I will say a challenge and a potential at the same time. The challenge is that this is the land of Christ where He was born, where He gave His life as a sacrifice on behalf of all the [world]," said Bethlehem Bible College's President Jack Sara.
"It's the birthplace and the resurrection place, and the Holy Spirit place. And the Church, it started there. Yet, nowadays Christians don't make up even 1.5 percent of the total population," Sara told Mission Network News on Wednesday.
The official opening of the U.S. embassy in Jerusalem on Monday, along with the violence that has swarmed around it, remains a highly divisive topic among the international community and local Christians.
What many Palestinians are saying is that they continue to see Muslims and Jews give their lives to Christ, but feel forgotten by the Western world in their plight in the Gaza Strip and other economically-ravaged areas.
Others, such as Fr. Mario da Silva, a Roman Catholic priest, have warned that the harsh living conditions have led to the Christian population in Gaza being reduced to no more than 1,000 people, down from 4,500 just six years ago.
Gazans "live like it's an open air prison since we can't leave. We can't visit relatives, look for work, medicine or good hospitals on the outside," Silva said in April.
"It's really a prison. People don't have any money and the situation is terrible. There is widespread poverty," he added.
Sara, who also served as senior pastor with Alliance Church in the Holy Land, told MNN that followers of Christ are simply unable to continue living in the area.
Despite the decline in numbers, the Palestinian believers say they are "being used by God to build His Kingdom."
"This is the epicenter of a lot of things. So when we talk about the epicenter, I would say [of] God's history and salvation history. That means it's really a place where Satan hates so much and there are a lot of spiritual forces that are attacking the people. Just think, that area never knew peace," Sara added.
"That area had a lot of bloodshed. That area had a lot of, actually still, turmoil till now, no rest in the country."
Christian leaders from around the world have hailed Christians who choose to remain in Gaza, including Archbishop Stephen Brislin of Cape Town, South Africa.
Brislin said in January that it's understandable why many are leaving, amidst reports that Catholics are down to only 130 in Gaza, barely scrapping by in the ongoing blockade imposed by Israel against terror group Hamas.
"The young people feel they must decide between staying in Gaza or leaving to find schools and jobs in other parts of the world," Brislin said at the time.
"This affects the Christian community. The young people who stay in Gaza are the real heroes. They are willing to sacrifice in order to create families and Christian life in Gaza."