Former Atlanta Fire Chief Kelvin Cochran Continues Religious Freedom Battle; 'Americans Shouldn't Have to Choose' Between Keeping Job and Faith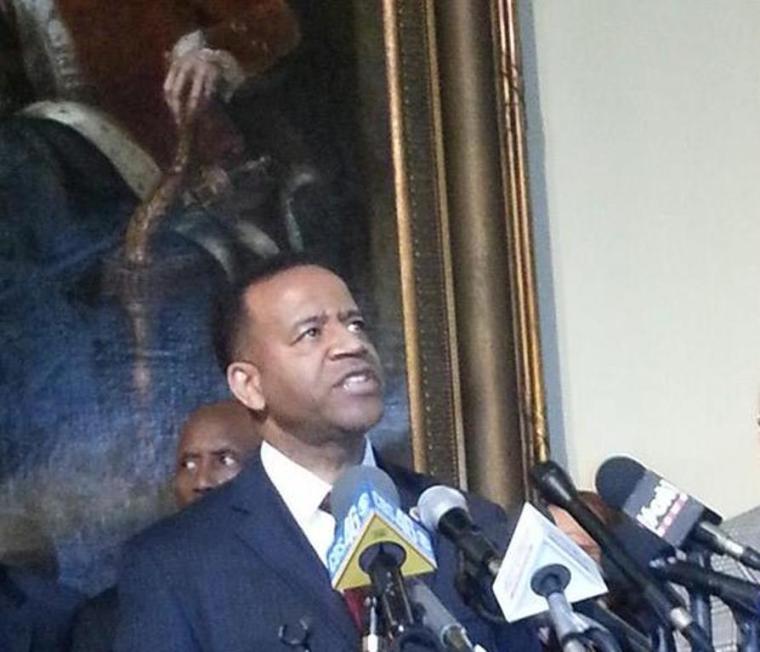 Keeping a job because of religious beliefs "should not even be a dilemma for anybody in this country," said Kelvin J. Cochran, who was fired by Atlanta's mayor for authoring a book critical of sexual sin, including homosexuality.
Cochran, 55, made national news in January when he was sacked by Atlanta mayor Kasim Reed for authoring a book titled Who Told You That You Were Naked? The book covered issues of human sexuality from a Christian worldview and was critical of sexual behavior that deviates from Christian teaching.
Cochran, who is Baptist, previously told CP that his dismissal from the city of Atlanta is symbolic of the growing threat Christians face in this nation.
In a recent interview with The Daily Signal about today's dilemma of keeping a job and living out your faith he declared, "That's the position the city of Atlanta has taken — that I have to have a choice to live out my faith or to keep my job.
"Many Christian men struggle with issues of sexual sin and sexuality," declared Cochran, "and so I spoke to that in the book — why God created sex and was for procreation, and to do it his way it has to be done in holy matrimony."
Cochran, who has never been accused of discrimination during his career, still caught the ire of homosexual activists and Atlanta's mayor for his published words. Atlanta's mayor released a statement saying Cochran could not be trusted to manage "a large, diverse workforce."
Before that, Cochran was suspended for thirty days and ordered to attend "sensitivity training." After the city found no evidence of discrimination Reed still terminated Cochran.
With the help of Alliance Defending Freedom attorneys, Cochran is fighting to be reinstated as Atlanta's fire chief.
His lawyer, David Cortman, said the lawsuit has wide ranging implications for a host of reasons.
"First off, do we want the government deciding that anyone that holds views that are in conflict with the government's views can't work — can't make a living?" Cortman asked.
"Americans are guaranteed the freedom to live without fear of being fired because of their beliefs and thoughts," Cortman said in a statement previously shared with CP.
The case, Cochran v. City of Atlanta, is in the U.S. District Court for the Northern District of Georgia. CP reported in January that signed petitions calling for the former chief to be reinstated topped 80,000.
City attorneys claimed Cochran did not receive written permission to publish the book, but ADF says that there was no city wide policy requiring employees to receive permission to publish and if there was it would violate an employee's right to free speech.
City attorneys also claimed that Cochran did not "check his beliefs at the door," when they deviated from the official position of Atlanta.
"Tolerance is a two-way street," said ADF Senior Legal Counsel Jeremy Tedesco. "Tolerance must apply to people of all different viewpoints, not just those who agree with the government's preferred beliefs."
Cochran previously served in the Obama administration as U.S. fire administrator, served as a firefighter for 34 years, and as chief for the city of Atlanta for seven years.
Across the country religious liberty seems to be becoming increasingly subservient when America's "first freedom" conflicts with the newly understood rights of sexual liberty.